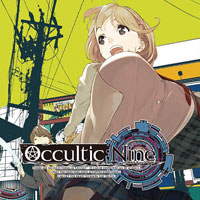 Occultic;Nine
Classic visual novel adventure game, which was created by producers of the popular Steins;Gate. During the game, which was set in contemporary Japan, we play the role of a seventeen-year-old blogger dealing with paranormal phenomena and urban legends.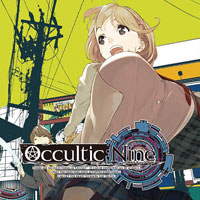 Occultic;Nine on PS4, PSV and XONE is a classic visual novel adventure game. The game was developed by 5pb. This developer should be well known to fans of visual novel and Japanese pop culture, especially the part of it that is connected with the so-called otaku (obsessive fans of manga, anime, military or sci-fi films). The producer has created many console titles, of which only a small percentage was released in the West. Due to the semicolon in the title Occultic;Nine may seem related to the popular series of 5bp adventure games, whose most popular representative is Steins;Gate. However, the game is the first installment of a completely new series and is not related to its predecessors. The sequel of Occultic;Nine, which takes place in the same universe, is Anonymous;Code released in 2018.
Plot
Occultic;Nine takes place in contemporary Japan. The main character of the game is Yuuta Gamon, a 17-year-old highschool student who, together with his friend, runs a blog that deals with debunking various occult myths and urban legends. One of the cases they examined turns out to be a catalyst that will connect a pair of young bloggers with seven other people. The resulting group of unrelated allies will face a brutal murder and a series of unexplained paranormal events.
Mechanics
Occultic;Nine is a typical visual novel. This means that for most of the game, we read and listen to the dialogues of characters, usually with little influence on them. At the most important moments, however, we make decisions that result in one of the many endings. The mechanics of the blog plays an important role in this. During conversations with selected characters, we can notice keywords appearing in dialogues, which can be marked and added to the pool of terms. Then, we choose from it a few of our most important words, which are the basis of subsequent entries on our blog. Depending on the message behind the post, the presented history and events change.
Technical aspects
The graphics design of Occultic;Nine is based entirely on two-dimensional and animated graphics. The characters were designed by a Japanese artist named Pako, who worked on illustrations for light novel such as Rental Magica, Un-Go and Shining Force games. All dialogues of the characters were dubbed by professional actors.
Age Rating
age requirements: everyone