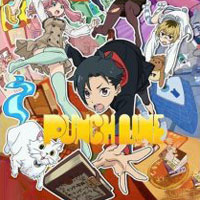 Punch Line
A visual novel, in which the player embodies the spirit of a high school student. The hero of Punch Line must find a way to return to his body while being careful not to look at the underwear of his female friends and high school teens.
Adventure | fantasy | logical elements | manga and anime | visual novel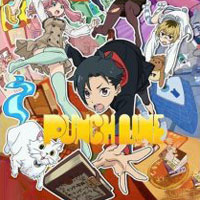 Punch Line is an adventure game with visual novel elements. The game was developed by Studio 5pb and is based on anime series under the same title. The production process was supervised by Kotaro Uchikoshi, whose portfolio includes the popular Zero Escape trilogy.
Plot
The plot of Punch Line is.... original. The main character is Yuuta Iridatsu, a high school student obsessed with women's underwear. His life takes an unexpected turn when he is transformed into a spirit as a result of an accident. Although this form can be used without any consequences to watch the world, he quickly discovers that the more excited he gets about seeing women's panties, the closer an asteroid gets to Earth; a collision would undoubtedly lead to the extinction of the entire population. The matter is further complicated by the fact that Yuuta is stuck in a house inhabited by his female friends, which means that he has to be constantly be on guard.
Mechanics
In Punch Line your task is to conduct an investigation, as a result of which Yuuta could not only return to his body, but also discover the reasons why his tastes can bring an apocalypse into the world. You have to solve environmental riddles and develop the skills of main protagonist who is a kind of poltergeist. Although initially the hero can only move or drop objects, over time he acquires the ability to take control of other people and even turn back time in order to prevent tragic events. An important role is also played by other talking NPC's and heroes, such as a male cat which helps your cause.
Technical aspects
The Punch Line graphical design has been maintained in manga style. The whole combines two-dimensional elements (like sprites of characters we talk to), with a three-dimensional environment in which puzzles are embedded.
Age Rating
age requirements: 16+
System requirements
Minimum:
Intel Core i5-4670 3.4 GHz / AMD FX-8350 4.0 GHz
4 GB RAM
graphic card 4 GB GeForce GTX 970 / Radeon RX 570 or better
11 GB HDD
Windows 7/8.1/10
Recommended:
Intel Core i5-4670 3.4 GHz / AMD FX-8350 4.0 GHz
8 GB RAM
graphic card 8 GB GeForce GTX 1080 / Radeon RX 480 or better
11 GB HDD
Windows 7/8.1/10 64-bit