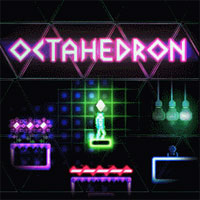 Octahedron
A dynamic platform game, in which your task is to escape an underground realm. Octahedron differs from most other games of the genre by requiring a good sense of rhythm on behalf of the player. The game features 2D visuals in neon colors.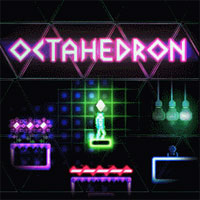 Octahedron is a dynamic platform game. It was developed by indie Swiss studio Demimonde and published by Square Enix.
Plot
The story plays a background role in the game. You play as the protagonist, whose task is to escape the underground realm of Veetragoul.
Mechanics
Octahedron utilizes a side-view perspective. The game consists of 50 levels, in which you have to reach the top, where you can move on to the next stage. Unlike many other platform games, to succeed, you need good reflexes, perceptiveness, and a sense of rhythm; the game features constant music, and its rhythm determines the movement of the enemies and the activation of traps.
The protagonist can make his task easier by creating temporary platforms, unlocking new models as the game progresses. Each platform has an unique ability: some shoot lasers at the enemies underneath them, other allow you to jump higher. The game also features puzzles and collectibles to find, giving you access to secret levels.
Technical aspects
The 2D visuals of Octahedron were done in the pixel-art style and neon colors; certain elements of the production look like made of light. Also worth noting is the dynamic soundtrack by Chipzel, Andre Sobota, and Derek Howell (house and trance music producers), as well as Monomirror (founder of Demimonde and author of the remastered soundtrack of Street Fighter II).
Similar games:
PEGI Rating