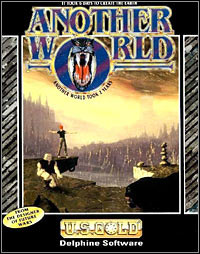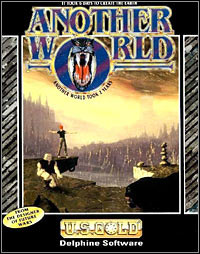 Out Of This World
PC
One of the most innovative adventure stock production. This is a platform game, reminiscent of the famous Prince of Persia series, offering a large dose of action, incredible atmosphere and truly artistic set design and animation.
Adventure | science fiction | platform | logical elements | 2D | action adventure
Out Of This World

Release Date PC

11February1992
developer: Delphine Software publisher: Interplay Entertainment

game language: English
Out of This World (in Europe Another World) is one of the most innovative games ever released on a PC. It is a platform game, reminiscent of the famous Prince of Persia series, but with a much better plot, a large dose of action, an amazing atmosphere and a truly artistic set design and animation. It should be noted that in 1991, when nobody dreamt of something like "3D accelerator", polygonal graphics Another World aroused widespread and deserved admiration. The action begins with a sequence in which the main character, Lester, a young, ambitious physicist, as a result of an accident during experiments with a molecular accelerator (lightning strike), is transferred to another world.
This world is very different from ours, it is based on the slavery system, and the hero (how else) is at the very bottom of the social pyramid, so he is a slave. The player can control only one character, Lester, but from the very first moments of adventure, i.e. escaping from prison, we are accompanied by a mysterious, alien friend led by a computer. The hero moves much more naturally and accurately than in Prince of Persia, and control is extremely simple, limited to using the arrow keys and spacebar. Much of the game is simply killing aliens you meet, but it's not a mindless elimination. First you have to watch what is happening on the screen, sense how the strangers are moving and then choose the right moment to attack. Of course, logical puzzles also play a significant role.
Please let us know if you have any comments or suggestions regarding this description.
Last updated on 10 December 2007
Game mode: single player
User score: 8.8 / 10 based on 1464 votes.
Age restrictions Out Of This World: Good for all ages.
Out Of This World System requirements
Recommended:
PC 286 12MHz
1MB RAM