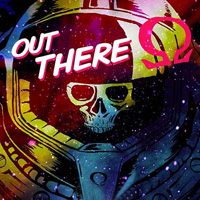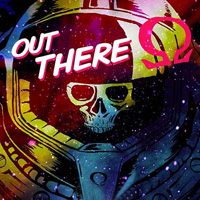 Out There: Ω The Alliance
Out There: Omega Edition
Out There is a cosmic strategy in which we direct a human astronaut lost in unknown areas of the galaxy. With only one ship, we have to survive long enough to find our way home.
Out There: Ω The Alliance
Release Date
Out There is a space exploration strategy enriched with adventure and RPG elements. The project was developed by an independent team of Mi-Clos Studio.
In the game we play the role of a lonely astronaut who is awakened from a long cryogenic sleep. He quickly discovers that his ship is not in the Solar System - for unknown reasons, he has reached unexplored regions of space. Our main task is to survive in foreign territories and eventually find our way home. The game puts great emphasis on the plot, the fate of the astronaut is mysteriously intertwined with the destiny of ancient civilizations, and during adventures we will be forced to make tough decisions that will shape the course of the story. The presence of a high quality script is due to the creator known as FibreTigre, the author of a series of excellent text adventures.
In Out There, we spend most of our time trying to survive in inhospitable areas of space. Our ship will only survive if we regularly improve and modify it. This makes it necessary to search the cosmic void and collect raw materials and parts. Finding planets with vegetation also plays a key role, as only there will we be able to replenish our oxygen reserves. The game world is a very dangerous place, when you travel you will encounter friendly or neutral aliens as well as aggressive aliens. In case of contact with the latter category there will be a need to fight in space battles.
Game mode: single player
User score: 2,6 / 10 based on 28 votes.
Age restrictions Out There: Ω The Alliance: 12+
Out There: Ω Edition System requirements
Minimum:
Dual Core 2 GHz
2 GB RAM
graphic card Intel HD Graphics 5000 or better
500 MB HDD
Windows XP(SP3)
Recommended:
Dual Core 4 GHz
4 GB RAM
graphic card 1 GB GeForce GTX 750/1 GB Radeon HD 6870 or better
500 MB HDD
Windows 7