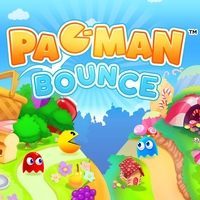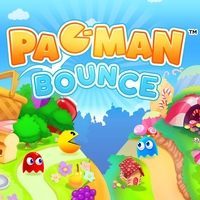 PAC-MAN Bounce
Bandai Namco's production made to celebrate the 35th anniversary of the Pac-Man series.
PAC-MAN Bounce is a game developed by Bandai Namco Entertainment, combining what used to be an arcade series about the adventures of the popular Pac-Man with casual logic games. The release of the title is connected with the 35th anniversary of the appearance of the original version.
Mechanics
Unlike most titles with Pac-Man in the main role, PAC-MAN Bounce is a turning point towards a much quieter, more logic gameplay with the ability to develop a stress-free solution for each of the more than a hundred available levels. These are separate puzzles of increasing difficulty, in which we have no direct control over the hero, and our role is limited to manipulating the environment in such a way that it collects all the elements needed to pass the level. When we start the game, Pac-Man moves automatically along a carefully planned route, bouncing off the walls and obstacles. However, there are special buttons on the board that change the direction of the hero's movement, and the success of the game depends mainly on their proper placing.
Game modes
PAC-MAN Bounce offers single-player mode only. Thanks to integration with Facebook it is possible to compete with friends for a place in online rankings.
Technical aspects
PAC-MAN Bounce stands out from most of the previous games in the series, offering a simple yet colorful and clear graphics that are typical of casual mobile game. The title is available in a free-to-play model, in which the main limitation is the energy bar, regenerating itself or by means of microtransactions.
Last updated on 01 February 2016
Game mode: single player
App size:
Age restrictions PAC-MAN Bounce: Good for all ages.