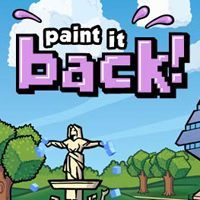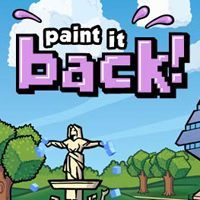 Paint it Back
An interesting puzzle game in which we play the role of a beginner artist. Our task is to help a more experienced colleague reconstruct his damaged collection. The production represents a sub-species nonogram, based on the popular Sudoku.
Paint it Back is a game created by a small independent studio Casual Labs. The title was released on PC and iOS and represents a genre called nonograms - picture logic puzzles using numbers to "encode" an image.
Story
The story told in Paint it Back is just a pretext for solving subsequent puzzles. The developers decided to introduce us to the fate of a novice painter (i.e. our character), who must help a more titled colleague to recreate some paintings. These were destroyed when one day the gallery was haunted by a ghost and scared away all the characters appearing in master's works.
Mechanics
Paint it Back is an interesting puzzle game. We paint pictures in a slightly twisted way because it is not enough to grasp the brush in your hand and wave it in front of the canvas. Instead, at each level we have an empty board divided into square fields. From the top and left side, there are numbers telling us how many fields should be painted horizontally and vertically. Importantly, the painted fields must be side by side. Using this information, we mark the squares with a brush, thus creating an image that reveals itself in its entirety when the grid is finished. The rules of the game are very simple, but while the boards are small at the beginning, they grow significantly with time, and in addition, there are more numbers telling us that in one line we have to, for example, mark 4, and then 3 fields. This makes fun more demanding and challenging over time.
In total, the creators prepared 150 paintings and three levels of difficulty, which translates into several hours of pleasant thinking.
Last updated on 25 July 2016
Game mode: single player
App size:
Age restrictions Paint it Back: Good for all ages.