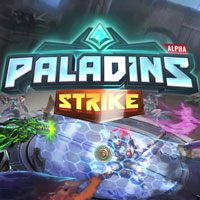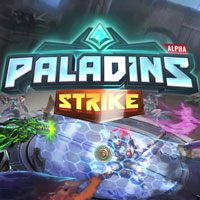 Paladins Strike
Paladins Strike is an online action game developed mostly with the Android system in mind, combining the elements of MOBA and shooter games. The gameplay involves two teams of five players each battling each other, the mechanics of which are based on multiplayer FPS games.
Paladins Strike is a MOBA game. The production utilizes a free-to-play model with microtransactions and is a mobile spin-off of the PC shooter game Paladins: Champions of the Realm. Both productions were developed by Hi-Rez, known for such games as Smite, Tribes: Ascend or Global Agenda.
Plot
The game focuses on online battles and does not feature a coherent plot. Instead, it has an interesting background story and bios of the characters participating in combat.
Mechanics
The mechanics of Paladins Strike were based on typical MOBA elements. You observe everything from the point of view of a camera located high above the character's heads, and the gameplay focuses on battles between two teams of five players each. There are many characters to choose from, each with their own set of distinct characteristics and special abilities.
At the same time, unlike typical MOBA games, the battles are designed to feature quick fire exchange, and close quarters combat plays a less important role. Moreover, the production features game modes based on online FPS games. In the Payload mode, you need to deliver an explosive to your enemy's base and make sure the opponents fails to do the same. Meanwhile, in the Summons mode you capture targets on the map, which allows you to summon a titan that can help you to attack the enemy. Also available is the classic Deathmatch mode.
Technical aspects
Paladins Strike features pleasant 3D visuals in a cartoonish style, like its PC predecessor Paladins: Champions of the Realm.
Game mode: multiplayer Multiplayer mode: Internet
App size:
Age restrictions Paladins Strike: 12+
Paladins Strike System requirements
Additional information:
Internet connection is required.
Additional information:
Internet connection is required.