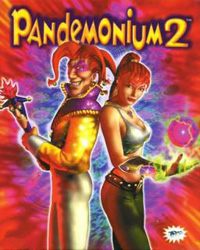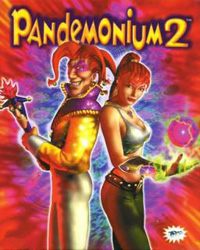 Pandemonium 2
Pandemonium 2 is a continuation of the popular platformer from 1996. The plot of the game is based on the mystery of the "comet of unlimited possibilities", flying over the land of Lyr once in 300 years.
Arcade | TPP | platform | 2.5 D | PSOne Classics
Pandemonium 2
Release Date
Pandemonium 2, released on PS1, PC, etc., is a continuation of the popular arcade and platform game, which originally appeared on Sony PlayStation and Sega Saturn consoles in 1996. The second part is the result of renewed cooperation between Toys for Bob and Crystal Dynamics.
Plot
The main characters of the game are known from the first installment of the series: the sorceress Nikki and clown Fergus. The plot revolves around the mystery of the "comet of unlimited possibilities", which flies over the land of Lyr every 300 years, giving residents a unique opportunity to take advantage of its magical power. It turns out, however, that the evil queen Zorrscha is also interested in the comet and she will be the main antagonist of our heroes.
Mechanics
The gameplay didn't change much in Pandemonium 2 - the action is still observed from 2.5D perspective. This means that despite the 3D graphics, we can only move along pre-established paths, just like in the classic 2D platformers. Before each stage of the game, we can choose one of the two heroes, who differ from each other in terms of skills (each of them also has a slightly different ending). During the game, we also collect various power-ups, thanks to which we gain additional abilities, such as the ability to throw fireballs or temporary immortality.
Each level also contains treasures, and after getting at least 80% of them, we get access to a special bonus stage. during it, we have to escape from a whirlwind chasing us. Luckily, it is much harder to die in this level than in the proper game. However, the authors of Pandemonium 2 didn't add checkpoints to the game - we can resume the game by entering special codes, just like in the original.
Game mode: single player
Age restrictions Pandemonium 2: Good for all ages.
Pandemonium 2 System requirements
Recommended:
Pentium 166 MHz
16 MB RAM
graphic card
Windows 95
Uses:
PlayStation Network
Uses:
PlayStation Network
Uses:
PlayStation Network