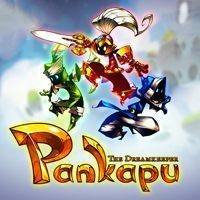 Pankapu
The debut of a French developer known as Too Kind. The game is a two-dimensional platformer and was funded on Kickstarter. The plot in Pankapu was divided into two branches.
Arcade | platform | 2D | crowdfunding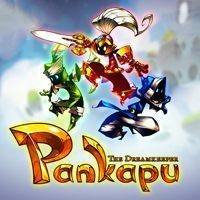 Pankapu for WiiU, PS4 and etc. is a two-dimensional platformer game financed via Kickstarter. Pankapu was created by Too Kind - a small French studio; the game is their first project. Plug In Digital Label (a branch of Plug In Digital) took on the role of the publisher - their goal is to support independent developers.
Plot
Pankapu offers the player with two storylines. On one hand, the player deals here with a fairytale about the brave Pankapu - a father reads the story for his son Jaha'rell. The player assumes the role of the warrior mentioned, who was created by the god of dreams. The protagonist's goal is to get rid of the nightmares haunting a world known as Omnia. On the other hand, the player gets acquainted with a story of Jaha'rell meanwhile, which is far darker. In this other case however, the player has no direct influence on the course of events – one simply observes the story as it unfolds.
Mechanics
Pankapu for WiiU, PS4 and etc. is a standard 2D action platformer. The player is taken to a fantasy world filled with different threats. Fortunately however, the protagonist is not unarmed and they can fight nightmares (different bats and other creatures) in many ways. Sword is the most basic weapon here, but Pankapu can quickly transform into an archer for instance. Thus the player can adapt to different situations swiftly. Particular body forms give access to unique attacks.
Combat is only part of any decent platformer game, thus the player is required to avoid different traps here, such as spikes on the ground or pits. Also, the game features different secrets waiting to be discovered.
Technical aspects
In order to make the experience as much fairytale in reception as it was possible, atmospheric visuals had been implemented – thus the game resembles stories for younger children. Omnia is a bright world filled with different colors as a result, and the player is taken to a variety of locations. Gameplay as such here is complemented by a soundtrack created by Ganae and Hiroki Kikuta.
Misc.
Initially, Pankapu was released in the form of episodes and for PCs only. Later onwards, the full version came out both for PCs and consoles.
Similar games:
Age Rating
age requirements: everyone
System requirements
PC / Windows
Minimum: Dual Core 2 GHz, 1 GB RAM, graphic card 512 MB GeForce 8800 GT or better, Windows Vista