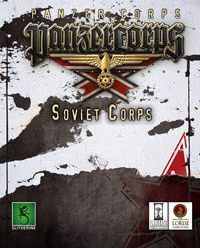 Panzer Corps: Soviet Corps
A stand-alone expansion to 2011's turn-based strategy game from The Lordz Games Studio. As the title suggests, Panzer Corps: Soviet Corps revolves around military operations conducted by Soviet armored units on the Eastern Front.
This is Panzer Corps expansion pack.
Strategy | World War II | turn-based | tanks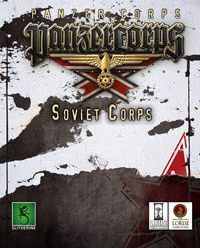 Soviet Corps is another expansion for PC and iOS game Panzer Corps, developed since its release in 2011 by Luxemburg's The Lordz Games Studios, which's members gathered experience while working on modes to popular Total War series. The Soviet Corps expansion has been published both as an update to Panzer Corps and a stand-alone production for those who do not own basic game.
Plot
Panzer Corps: Soviet Corps focuses on military operations of soviet armored units fighting on fronts of Middle and Eastern Europe. We take part in decisive battles of Operation Barbarossa, taking place at Białystok-Minsk line and Moscow, as well as counter-offensive at Stalingrad. We also visit Finland, Crimean Peninsula, Romania and Hungary.
Gameplay
In terms of game mechanic, Soviet Corps expansion doesn't stand out to basic game. We play a turn-based strategy game on hexagonal fields that quite realistically reconstruct real look of each location. We are given astounding number of hundreds of units to choose from, divided into classes and described with many parameters. Our soldiers gain experience during battles, which allows carrying on the most experienced units with useful bonuses to future missions.
Among novelties there are over 60 previously unseen ground and air units, like PT-34 tank, an off-road vehicle GAZ-67B, transport glider G-11 Glider or heavy tank IS-3. A new campaign consisting of 25 missions takes place on terrains from Murmansk to Crimea, and from Khalkh River to shores of Elba.
Game modes
Unlike basic game that offers both single player campaign and PBEM mode for two players, Soviet Corps does not offer any multiplayer gameplay.
Technical aspects
Visuals of Panzer Corps: Soviet Corps for PC and iOS remained unchanged and bring to mind classic title of the genre, like Panzer General series. Additionally, game's interface has been adapted to each platform's specifications to allow comfortable playing both on PC and mobile devices with touchscreen.
Similar games:
Age Rating
age requirements: everyone
System requirements
PC / Windows
Minimum: Pentium 4 2.0 GHz, 1 GB RAM, graphic card 64 MB, 100 MB HDD, Windows XP/Vista/7/8/10
Apple iOS
Requirements (iOS): iPad