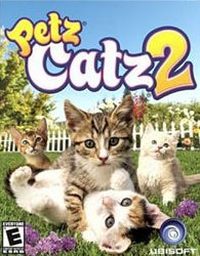 Petz: Catz 2
Petz: Catz 2 is a family game, especially for the youngest players. It is one of the parts in an extensive series, whose individual scenes focus on different animals.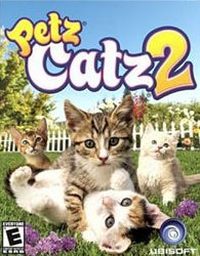 Petz: Catz 2 is a family game designed especially for the youngest players. It belongs to a long game series, in which players take care of different animals. This title was created and released by Ubisoft company.
Catz 2 takes you to Pawville town, inhabited by a whole community of cats. First, you choose one of seven available breeds, including Persian and Siamese. Once you have selected your hero, you receive a special mission. You must confront an evil wolf who stole a hat that is of great value to the feline community.
The gamepley resembles that of a cRPG. A lot of main and side missions await you, although their objectives are rather simple. Moreover, the game contains about 60 mini-games, including picking flowers, hunting insects, fishing, and treasure-hunting. In the latter, your character uses whiskers as a peculiar gem detector.
While exploring, you should take note of speech bubbles appearing over catsí heads. This shows what attitude they have towards you. If you encounter a hostile animal, you can avoid it. However, if a confrontation is inevitable, you can throw stones to briefly stun them. What's more, the world abounds in hidden coins, which can be collected and spent on toys and outfits for your character. As befits a quasi role playing game, Catz 2 features a journal, where quests and the most important facts are noted.
The graphics is very simple. The variable environment is made up of simple objects. You get to visit such places as the cat town, beach, and even an ice stage. Dialogues consist of realistic meowing.
Similar games:
PEGI Rating
System requirements
PC / Windows
Recommended: Pentium II 400 MHz, 256 MB RAM, graphic card 4 MB (Riva 128 or better), 600 MB HDD, 98/Me/2000/XP