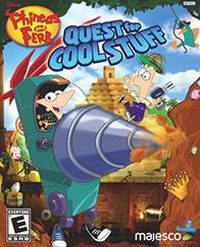 Phineas & Ferb: Quest for Cool Stuff
Arcade platform production based on the popular Disney Channel animated series. The title has many game modes, as well as the ability to build an A.T.T. vehicle. (All-Terrain Transformatron), which you can then get to previously inaccessible places.
Arcade | platform | animated TV series | 2D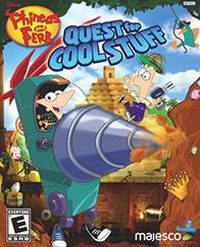 There's a whole lot of stuff to do during the last week of summer vacation and Phineas and Ferb want to do it all! Join these charismatic brothers of invention as they create, travel and explore in their quest for artifacts to fill out the Museum of Cool. Perry the pet platypus, aka double Agent P, has their backs when bumbling villain Dr. Doofenshmirtz unleashes his latest obscure "-inator" devices designed to take over the entire Tri-state area!
Age Rating
age requirements: everyone