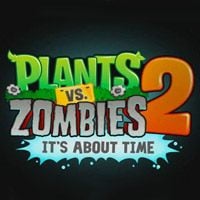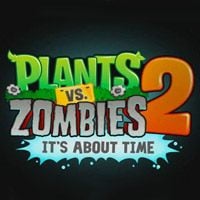 Plants vs. Zombies 2: It's About Time
A full-scale continuation of crazy tower defense/strategy game, which successfully merged the popularity of this causal genre with the never-ending interest in zombies.
Strategy | casual | tower defense | zombie | humorous
Plants vs. Zombies 2: Itís about time for PC, iOS and AND is a direct sequel to a casual tower defense game that has turned out to be a major success on all major platforms. The continuation has been developed by the creators of the original game Ė PopCap Games studio, which in the meantime has become a part of the Electronic Arts company.
Gameplay
The game mechanics have remained almost unchanged, so we still take part in the fight between the eponymous forces of plants defending our homestead and zombies trying to get to our house through the backyard and eat our brains. This time, however, the developers have decided to take the players on a journey through time, and the game takes place in several different locations, including ancient Egypt, Wild West, or the deck of a pirate ship. It is noteworthy that this isnít simply a cosmetic change, as each zone determines the defensive measures at our disposal and the enemies we face.
There are, obviously, many new plants that we can use, and overall their arsenal is very impressive. Some of them explode, other freeze, or slow down enemies. There are also unique units like fast-shooting peas or battle cabbage that can deliver a punch like a real boxer. We discover the subsequent types of plants and zombies as we progress through the game, moving across a specially prepared map with many paths or locked gates, which require us to find certain keys.
Technology
In terms of visuals, Plants vs. Zombies 2 for PC, iOS and AND isnít much different from its predecessor, presenting similar graphical style, colors, and a huge amount of black humor. Unlike the full-priced original, the sequel is distributed in a freemium model. Microtransactions are not necessary to finish the game, but they can make it much easier, allowing us to buy useful power-ups or unique plants.
Game mode: single player
App size:
User score: 8 / 10 based on 153 votes.
Age restrictions Plants vs. Zombies 2: It's About Time: 12+