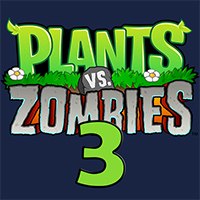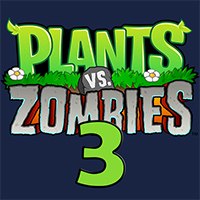 Plants vs. Zombies 3
A mobile strategy game that puts the player in charge of a squad of plants defending the garden against a zombie invasion. Plants vs. Zombies 3 offers a quite complex gameplay model and a lot of humor.
Strategy | casual | tower defense | zombie | humorous
Plants vs. Zombies 3 is a mobile strategy game that puts the player in the role of the leader of the eponymous plants, which try to defend against the invasion of the undead. The game is characterized by a high dose of humor and offers a fairly accessible gameplay model. The creation of Plants vs. Zombies 3 was the responsibility of PopCap Games, devs known for their work on the previous parts of the series. The publisher is again Electronic Arts.
Mechanics
The rules in Plants vs. Zombies 3 are quite simple. The game takes place on a board divided into square fields, which we observe from above (the player chooses one of the available locations). The player's task is to eliminate the zombies that are coming from the right side of the screen. We do this by placing plants on the map, which attack the marching undead.
The players have a choice of different types of plants (e.g. nuts, potatoes, etc.) - they have different skills and characteristics. As the game progresses, our green soldiers grow stronger and stronger. Their abilities are improved by using an extensive progressions system (we can choose from different variants - for example, a walnut can be equipped with a special armor, which makes it even harder to kill). Players can also strengthen their plants with a special resource called hot sauce.
After completing one level, we continue to play against the next wave of undead - and the difficulty level gradually increases, because with time we come across stronger and more dangerous variants of zombies. The undead are also becoming faster and more numerous.
Game modes
The mainstay of gameplay in Plants vs. Zombies 3 is the single player mode, but the game also offers other game modes.
Technical aspects
Plants vs. Zombies 3 can also boast decent, three-dimensional visuals. Thanks to the use of a characteristic, colorful artistic style, graphics will appeal to younger players in particular. However, both characters and locations are decent. Also lighting effects and animations leave nothing to be desired.
Game mode: single / multiplayer Multiplayer mode: Internet
Expectations: 7.3 / 10 based on 59 votes.
Age restrictions Plants vs. Zombies 3: 12+