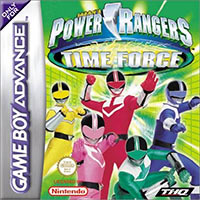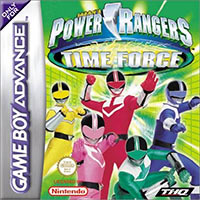 Power Rangers Time Force
GBA
Another part of the adventures of the title superheroes. This time we are dealing with a classic two-dimensional platformer. However, the interestingly designed boss battles, played with the use of Zordas, deserve attention.
Power Rangers Time Force

Release Date GBA

15September2001
developer: Vicarious Visions publisher: THQ Inc.

game language: English
Power Rangers Time Force is a two-dimensional action game, referring of course to the famous TV series. Once again, we take control of the title superheroes, wandering through the boards and dealing with the opponents we meet. Time Force is above all a classic platformer. We observe the currently selected character from the side. The player must also be able to skillfully cross platforms, avoiding all sorts of chasms and finding new passages. The described game refers to the series under the same title, which debuted on television in 2001 for the first time and had 40 episodes. Time Force was distinguished not only by a more futuristic theme, but also by a slightly darker climate. This arcade was developed by Vicarious Visions studio, which on GameBoy Advance prepared such games as Spider-Man: Mysterio's Menace or Tony Hawk's Pro Skater 4. It is also worth mentioning that Time Force was simultaneously released on GameBoy's Color and the first generation of PlayStation console.
In the course of the game we take control of one of the five different characters. These are, of course, the Power Rangers title, namely: Jen Scotts (Pink Time Force Ranger), Wesley Collins (Red Time Force Ranger), Lucas Kendall (Blue Time Force Ranger), Trip (Green Time Force Ranger) or Katie Walker (Yellow Time Force Ranger). During the game we command only one character. Nor can we count on the support of other team members. As you can guess, Time Force does not contain any multiplayer modes. The player has seven different boards to defeat, but the duels with bosses have also been taken care of. They are played with the use of huge Zordes. As in the case of the TV series, these are futuristic vehicles, capable of transforming themselves into a jet. Missions with their participation resemble classic shooters, like Defender or Project X.
Please let us know if you have any comments or suggestions regarding this description.
Game mode: single player
User score: 6,3 / 10 based on 45 votes.
PEGI rating Power Rangers Time Force