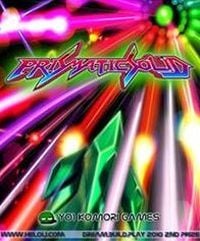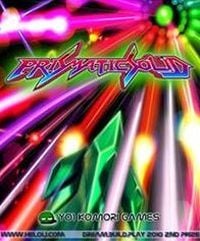 Prismatic Solid
Classic representative of the species shoot'em up. On board agile and well-armed ship, we travel through successive locations, eliminating successive waves of enemies and defeating the mega-bosses waiting at the end of each stage.
Arcade | top-down | indie games | shooters
Prismatic Solid is a classic representative of the genre of two-dimensional shooters (so-called shoot'em up) developed by independent Japanese studio Yo1 Komori Games. The game debuted in autumn 2010 on the Xbox Live Indie Games platform at a symbolic price of $1, but nearly 5 years later, its refreshed version also found its way to the next generation of PlayStation consoles.
Story
The storyline of the game has been limited, in a typical way for the genre, to the bare minimum. While playing, we take on the role of a pilot of a small, agile and well-armed spacecraft. Our task is, of course, to deal effectively with successive waves of enemies. The whole uniqueness of the game is the fact that the world we are going to explore is quite original and a bit abstract, because it is made up of various geometric figures.
Mechanics
As with most games of this type, gameplay in Prismatic Solid boils down to traversing dangerous locations and eliminating incoming enemies and mega-bosses that appear at the end of each stage. An additional difficulty are the aforementioned geometric figures of different, often very sophisticated shapes. In addition to being effective in eliminating enemies, players must also show unprecedented agility in getting past the elements of the environment. We have at our disposal several types of weapons, which. in combination with the skills of the player. should ensure our success.
Game modes
Although Prismatic Solid offers several gameplay modes, all of them are designed to be played solo - the game does not offer any form of multiplayer.
Technical aspects
Using classic gameplay mechanics, Prismatic Solid focuses primarily on originality in terms of the audio-visual layer. During the game we are accompanied by colorful geometric objects with very sophisticated shapes and a whole mass of explosions and special effects. The game takes place in the rhythm of the original soundtrack by Shinji Hosoe and Ayako Saso, previously responsible for the music in the Ridge Racer series.
Game mode: single player
PEGI rating Prismatic Solid
Prismatic Solid System requirements
Uses:
PlayStation Network