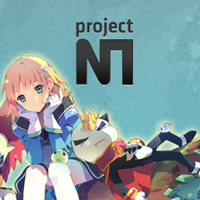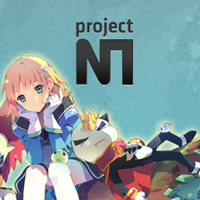 Project NT
PC
Project NT is an MMORPG production created by ThingSoft, set in a magical fantasy world. The game focuses primarily on a very dynamic and highly dexterity combat and collecting monsters, which can then be used in battles.
Project NT

Release Date PC

canceled
developer: ThingSoft publisher: Nexon Official website

game language: Unknown
Project NT is an Asian game belonging to the MMORPG genre. The title was created in ThingSoft studio, for which it was a debut production. The development team, however, consisted mainly of true veterans of the industry, and was headed by a man who previously served as president of Nexon.
The game focuses mainly on a dynamic fight and most of the elements of the game are subordinated to it. The skirmish system is very skillful and resembles good action games, where the player's reflexes are the most important and his character statistics play a secondary role. At the same time you will not find here any classes typical for MMOs, such as warriors or magicians. There are also no trainers ready to teach our character new skills. Instead, the development of heroes takes place exclusively by fighting monsters. Each type of monster is assigned specific skills and killing the beast allows you to gain access to the talent. When we get it, we also get the power to summon this monster to the battlefield.
All this will create a Pokemon-style system, where fun is largely based on collecting ever more powerful creatures. After acquiring a skill, we can further develop it both by using it on our own, as well as by frequently recalling the monster assigned to it. At the same time, each character has a limited number of slots for skills, which forces them to make tough decisions. ThingSoft realized that in MMORPGs players very quickly finish all the tasks prepared by the authors. It was therefore decided to allow the users themselves into the creative process. We are rewarded with virtual gifts for designing our own adventures and intermittent scenes.
The strong point of Project NT is a beautiful cartoon graphic design. The authors built their own engine from scratch, taking into account, first of all, the smoothness of animation and recreation of views usually present only on hand-painted artworks.
Please let us know if you have any comments or suggestions regarding this description.
Game mode: massive online multiplayer Multiplayer mode: Internet
Expectations: 9.1 / 10 based on 35 votes.
Age restrictions Project NT: 12+