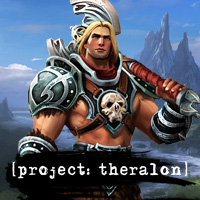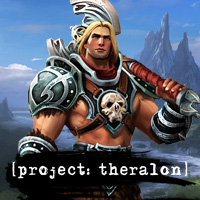 Project: Theralon
PC
A MMORPG set in the realities of fantasy, giving players a lot of freedom in the creation of their own hero and the world of production. The work of Infernum Games studio drives the CryEngine 3 engine.
RPG | fantasy | play for free | MMORPG | MMO
Project: Theralon

Release Date PC

canceled
developer: Infernum Productions AG publisher: Infernum Productions Official website

game language: English
Project: Theralon is a fantasy-based MMORPG that puts a lot of emphasis on the freedom offered to players in practically every aspect of its functioning - creators describe their work as a "real online sandbox". American fantasy writer Dave Wolverton, creator of the famous series of fantasy novels "Runelords", was involved in the development of this title, particularly in the field of feature films. Access to the game is possible in three different ways: via Facebook, from the browser and with the installed game client. German studio Infernum Games is responsible for the creation of this production, having in their output a network game maintained in the atmosphere of the popular Minecraft - Brick-Force.
The title allows for an extensive personalisation of the game world - only players take part in shaping it. They decide on the appearance of individual lands and villages, erecting their own buildings and other landscape elements. In Project: Theralon there was also a crafting module characteristic for this genre and options of trading in manufactured goods. Both the process of creating one's own hero and his further development depends mainly on our choices and earlier achievements. The game gives you the opportunity to combine a variety of combat skills and abilities characteristic of different professions. An optional feature is the ability to use an additional character to complete the side-to-side quests and focus on the further development of the basic avatar.
An interesting option is the ability to travel around the world of dragonback gameplay - the flying "mount" also offers a variety of combat possibilities. The game has an extensive PVP module (player vs. player), which is available only in selected, dedicated zones. The creators also designed a dynamic system of monsters' rebirth, reacting to the actions of players and adjusting their number to the frequency of attacks or the size of the area where they are located.
The game uses the graphic engine CryEngine 3, so that we can observe the original designs of vast lands or characters, as well as detailed animation of avatars, both during the exploration of the world and the fight.
Please let us know if you have any comments or suggestions regarding this description.
Game mode: massive online multiplayer
Expectations: 4.8 / 10 based on 2 votes.
Age restrictions Project: Theralon: Good for all ages.