GundamPS4 Video Games
Video Games Encyclopedia by Gamepressure.com
PlayStation 4 is the 8th generation console from Sony. It was released on November 15th, 2013 in North America and two weeks later, on November 29th, in Europe. Other than its predecessor, PS4 has a PC-like architecture, with its "heart" manufactured by AMD (8-core Jaguar CPU and 1,84 teraflops GPU) assisted by 8 GB of RAM.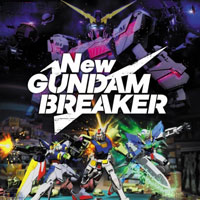 New Gundam Breaker (PS4)
Action 22 June 2018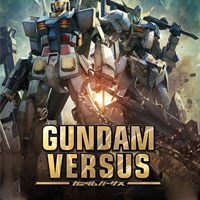 Gundam Versus (PS4)
Fighting 29 September 2017
Another installment of the popular game series published by Bandai Namco Entertainment and released on PlayStation 4. In this installment, the players get at their disposal over 90 different mecha (giant robots) from 17 different TV series and movies covering over 40 years of history of the Gundam universe. In terms of mechanics, the game delivers a complex 3D fighting system without any original plot, however, it includes some scenarios that faithfully recreate the most important moments depicted in particular series. During the game, one can control powerful mecha that specialize in different combat styles and feature powerful fighting skills. In the basic game mode, the fights take place in closed arenas, on which 2 teams (2 players per team) wage a battle against each other. Developers of Gundam Versus prepared a number of gameplay variants for both one and many players, e.g. 3v3 matches and a cooperative mode, in which the players join their forces to fight off enemy waves or face a powerful boss.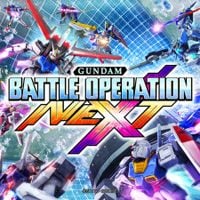 Gundam Battle Operation Next (PS4)
Action 27 August 2015
A TTP science-fiction action game, based on the iconic Gundam franchise, very popular in Japan; the brand was started in 1979 with the anime Mobile Suit Gundam. Gundam Battle Operation Next was created by Bandai Namco (known for such productions as Ace Combat, Dragon Ball Z, Tekken, Soulcalibur, and Naruto) and utilizes a free-to-play model with microtransactions. Mechanics-wise, Gundam Battle Operation Next is a tactical TPP action game. You control powerful mechas, equipped with various weapons (both for melee and ranged combat) and having special powers, which you use when battling other players. You have to count on more than your skills, as the key to success if often the cooperation with your teammates and the right choice of strategy when it comes to taking over bases and other important spots.