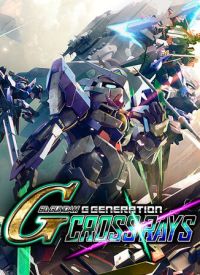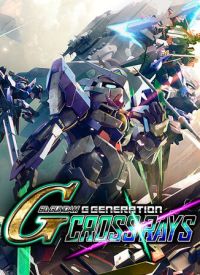 SD Gundam G Generation Cross Rays
Two-dimensional tactical RPG with turn-based combat system, based on licences of several different series under the sign of Gundam. Players lead the mech troops with scenes from original anime series and comic books, and take part in completely new scenarios with famous heroes.
RPG | science fiction | turn-based | tactical | Mechs and Robots | 2D | manga and anime | crossover | Gundam
SD Gundam G Generation Cross Rays is a 2D tactical RPG that brings together heroes and mechs from various animated and comic series from the Gundam franchise. The game was developed by Bandai Namco. SD Gundam G Generation series was born in 1996 on the SNES console and since then has received several dozen parts on all major hardware platforms, which appeared within nearly a quarter of a century from its debut. Most of these productions were released only in Japan and due to low interest and licensing problems, they never reached Gundam fans in the West.
Plot
The story presented in SD Gundam G Generation Cross Rays shows the most important events presented in several Gundam series and their spin-offs, which over the last two decades were published as comics, books, films and TV series. The game features characters and stories from the following series: Mobile Suit Gundam Wing, Mobile Suit Gundam Wing: Endless Waltz, Mobile Suit Gundam SEED, Mobile Suit Gundam SEED Astray, Mobile Suit Gundam SEED X Astray, Mobile Suit Gundam SEED Destiny, Mobile Suit Gundam SEED C.E. 73: Stargazer, Mobile Suit Gundam 00, Mobile Suit Gundam 00F, Mobile Suit Gundam: Iron-Blooded Orphans. Each of the presented series has its story campaign. In addition, players can also expect original scenarios prepared by the developers.
Mechanics
Battles in SD Gundam G Generation Cross Rays take place on large 2D maps presented from a top-down perspective. During the game, we command units consisting of various types of mechs and combat machines. Each mobile suit is described by several statistics and has modifiable weaponry that affects the available attacks and their strength. Pilots also play an important role. By participating in subsequent missions, they gain experience which unlocks new abilities making the fights easier. Battles take place in a turn-based mode and the players move their mechs on the board divided by a grid of fields.
Technical aspects
SD Gundam G Generation Cross Rays uses an extremely simple but clear 2D graphics. All mechs appearing in the game were made in the SD style (super-deformed). The only visually attractive part of the title is cut-scenes accompanying the attacks. Most of the dialogues were dubbed by professional Japanese actors.
Last updated on 04 December 2019
Game mode: single player
PEGI rating SD Gundam G Generation Cross Rays
SD Gundam G Generation Cross Rays System requirements
Minimum:
Intel Core i5-650 3.2 GHz / AMD Phenom II X4 965 3.4 GHz
2 GB RAM
graphic card 1 GB GeForce GT 730 / Radeon HD 7570 or better
Windows 7 64-bit
Recommended:
Intel Core i5-3470 3.2 GHz / AMD FX-6300 3.5 GHz
4 GB RAM
graphic card 2 GB GeForce GTX 750 / Radeon HD 7790 or better
Windows 10 64-bit