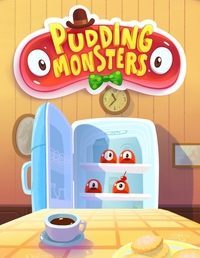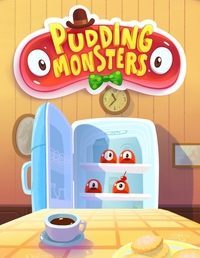 Pudding Monsters
A fun puzzle game from the creators of the Cut the Rope series. During the game, we combine small portions of pudding, creating large pudding creatures that no human will eat. In this way we protect our dessert guests from inevitable death.
Puzzle | play for free | 2D | humorous | indie games
Studio ZeptoLab is known to the players mainly from the Cut the Rope series, but these are not the only games developed by the team. In addition to this series, the company is also responsible for King of Thieves and Pudding Monsters.
Story
In Pudding Monsters, the story doesn't matter much, but the developers took care of a simple plot, in which the main role is played by the title pudding. Our puddings are devoured by an gluttonous man, so there is nothing left for us but to join forces and become a mega pudding that will not be harmed by anything.
Mechanics
Pudding Monsters is a fun puzzle game. The title consists of combining individual portions of pudding with each other and thus creating a big dessert, for which we are rewarded with stars (maximum three on each level). In order not to be too easy, we move the puddings only in a straight line to the right, left, up and down. In addition, small boards are covered with obstacles and traps, so the seemingly trivial task becomes very quickly complicated, requiring the player to strain theeir brains. The adventure was divided into 100 different levels, providing several hours of gameplay. In addition, we can return to the already completed levels, trying to improve the previously achieved results.
Other
Pudding Monsters is available in two versions - free and paid, which can boast high-resolution visuals. In both editions of the game, however, there are advertisements, and in addition, there is no shortage of microtransactions.
Last updated on 14 January 2016
Game mode: single player
App size:
Age restrictions Pudding Monsters: Good for all ages.