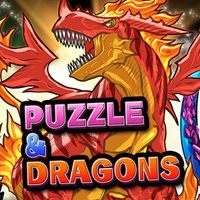 Puzzle & Dragons
Puzzle & Dragons is a free game that combines elements of logical games and RPG. The fight consists of stacking special gem combinations on a separate board - the better we do, the more damage we deal to enemies.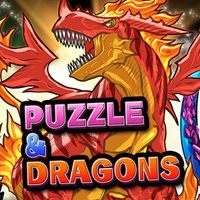 Game mode: single / multiplayer
Puzzle & Dragons, released on AND and iOS, is a combination of a puzzle game and dungeon crawler in which the main task of the player is to fight with the monsters. The formula largely resembles that of the Pokemon series - by collecting creatures, we gradually face stronger and stronger opponents. The game was developed by GungHo Online Entertainment from Japan.
Plot
The action of Puzzle & Dragons doesn't follow any particular story - the game world gives us full freedom in terms of actions. The land is full of magical and fantastic creatures that we regularly face in unrelated missions. during the game, we can encounter over 700 unique, obedient beasts, each of which not only differs in appearance but also in statistics and skills.
Mechanics
The combat system in Puzzle & Dragons is based on a completely separate concept, strongly modeled on classic logical games, consisting of arranging the indicated elements in rows. Puzzle & Dragons was inspired by titles such as Bejeweled - we deal damage by arranging colorful jewels. If the player manages to make the right combination, they can attack the opponent. The more stones they destroyed at once, the more damage they inflicted.
Puzzle & Dragons is a free-to-play game with optional microtransactions. Players can spend real money on a currency that allows them to take part in a special lottery, in which they can win the rarest and most powerful monsters. If you don't want to spend money, you can get the so-called Magic Stones by playing regularly. The production has also seen numerous thematic spin-offs combining the mechanics of the game with other popular worlds, such as Mario or Dragon Ball.
Age Rating
age requirements: everyone