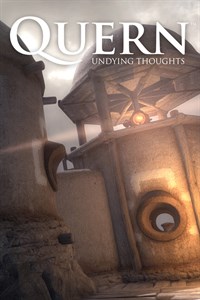 Quern: Undying Thoughts
First-person adventure with elements of a logical game, which draws on the achievements of the cult series Myst. The player ends up on a mysterious island with the ultimate goal of discovering the truth about its past and discovering its secrets.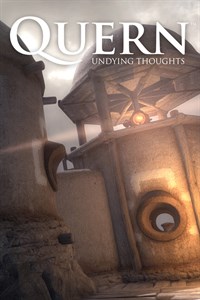 Quern: Undying Thoughts is an adventure game with logic elements, developed by an independent studio Zadbox Entertainment. The development of the game was possible thanks to a successful crowdfunding campaign on Kickstarter. The title clearly refers to the genre's top ten, with the iconic Myst series at the forefront.
Story
In Quern: Undying Thoughts we find ourselves on the title island of Quern and gradually discover the truth about its past. As in the aformentioned Myst series, during the game, we do not encounter NPCs - the source of information that enables us to reveal subsequent fragments of the plot are notes left by a scientist (trying to convince us to experiment with the environment and manipulate the objects encountered along the way), as well as visions in which an ancient astral being appears before us (trying, in turn, to persuade us to pay attention to the spiritual side of the island). Over time, our character must make a choice as to which of these voices to follow.
Mechanics
In Quern: Undying Thoughts we observe the action from first-person perspective. The game is based on exploring the open territory and solving environmental puzzles. The original, surrealistic locations (one of the sources of inspiration for developers were Jules Verne's works) are traversed smoothly, while puzzles, although sometimes complex, are based on a few similar and easy to understand mechanics; over time they begin to permeate each other like in The Witness.
The game requires the player's ability to think logically and associate facts. It is worth noting that it is not uncommon for us to find a handy notebook where we can put notes to help us solve problems, a map sketched in real-time during our voyages and items that go to our inventory.
Technical aspects
Quern: Undying Thoughts is powered by the Unity technology. Three-dimensional visuals can be liked, not only due to their unique design. The soundtrack, which can be purchased separately, also deserves a separate mention.
Similar games:
Age Rating
age requirements: everyone