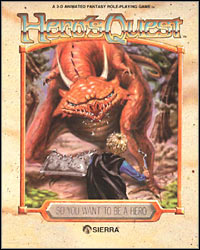 Quest for Glory: So You Want to Be a Hero
PC
The first part of one of the most interesting, but also the most underestimated series of adventures signed with the Sierra On-Line logo.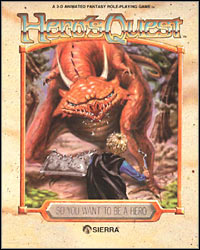 game release date for PC:
21April1989
So You Want To Be A Hero
As a graduate of the Famous Adventurers' Correspondence School, you're more than qualified to battle brigands, massacre monsters and rescue royalty. If you're eager to exercise your new credentials, you've come to the right place. The barony of Spielburg is in dire need of a champion, and you just might fit the bill!
Hero's Quest I cpmbines Sierra's 3-D Animated Adventure Game style, with the creative character building of role-playing games. Create your own character from the ground up, and venture forth into a world of magic. Become a mysterious magician, a fierce fighter or a wily thief, and select the skills and attributes you think will serve you best.
Hero's Quest I is three games in one. You can play again using your enhanced skills, or create another character who will approach problems in a different way.
FEATURES
* Animated combat sequences and spell casting; more animation than ever.
* Special combat and magic systems enable you to interact with the game environment as realistically as possible. 'Quick Commands' replace tedious typing.
* Sierra's high-resolution graphics and superior sound enhance gaming enjoyment.

Game score 8.5 / 10 calculated out of 216 players' votes.
Age Rating
age requirements: everyone