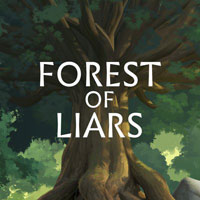 Forest of Liars
PC
An adventure game in which we play the role of a daredevil wandering through a strange and full of riddles forest-labyrinth. During the game we meet a variety of characters, helping us in the crossing.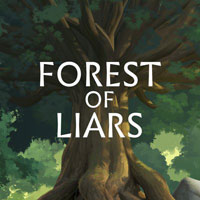 game language: English
game release date for PC:
October2020
Forest of Liars is the first production of the French studio Umeshu Lovers, employing only four people - artistic director Sylvain Sarrailhe, previously working for Rocksteady and Ubisoft, among others; music producer CloZee (Chloe Herry); designer Arnaud Mollé and artist Jean Bultingaire.
Mechanics
The title is an interesting adventure game, providing a slightly different experience with each playthrough. The action takes place in the Forest of Liars - a beautiful, but at the same time strange and dangerous place, which is, in fact, a labyrinth. Our goal during the game is to find its "heart", a task in which so far nobody has succeeded.
The game is based on four elements - exploration, conversations with NPCs, combat and solving puzzles. During the adventure, we get to know other hikers who can be added to our group. These characters can be very useful, e.g. the hunter will help us find food and the herbalist will prepare potions. However, they have their drawbacks - the first one is snoring loudly, disturbing sleep at night, and the second one likes to play with fire. In addition, some people may manipulate us, exposing the whole group to danger. So be careful and try to distinguish between truth and lie during conversations, and then use it for our own benefit. For example, if we are sure that one of our companions is a liar and tries to trap us, it is enough to do the opposite of what they urge us to do, thus avoiding the danger. Developers have prepared over seventy characters and over fifteen thousand group combinations, which makes each subsequent playthrough surprising and poses different challenges for us.
The world of Forest of Liars itself also influences gameplay. The creators prepared a number of surprises, not always nice. Some paths are more dangerous than others, so always be careful. However, the real threats appear at night, which is influenced by the decisions taken during the daytime. Encounters with opponents are inevitable, but by looking for various signs we can prepare for them in advance. In addition, in some cases it is possible to get out of trouble without suffering major consequences, using diplomacy or deceiving the enemies. They include wild beasts, strange creatures, and bandits. In addition, at the end of the journey, we will have a meeting with the guardians of the forest.

Expectations: 3.2 / 10 calculated out of 3 players' votes.