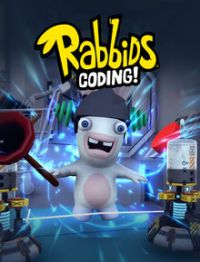 Rabbids Coding
PC
A puzzle game whose hidden purpose is to teach the player the basics of coding. Rabbids Coding uses characters from the popular series and is perfect for the youngest. The French company Ubisoft is responsible for its development.
Logic | educational | for children | humorous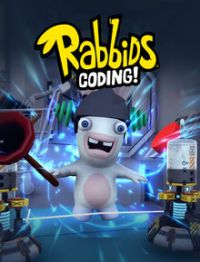 game language: English
game release date for PC:
09October2019
Rabbids Coding is a fun puzzle game with educational subtext. The production is designed to teach the player the basics of coding and uses for this purpose characters known from the popular Rabbids series. It was founded by a well-known French company Ubisoft (responsible for the Assassin's Creed and Watch Dogs series).
Plot
The action of Rabbids Coding takes place on a spaceship that has been captured by the Rabbids. The player takes on the role of a person trying to remove the creatures from the vehicle.
Mechanics
In Rabbids Coding we observe the game world from different perspectives - the camera moves in such a way as to show us things that are crucial for fun. The basic task of the player is to clean up the spaceship captured by the Rabbids. We do this by giving them orders shaped from instructions made of specific blocks. From time to time the title also requires us to leave a piece of sausage in some place, so we encourage the creature to move.
The whole thing is quite simple and intuitive to use. Ubisoft developers have prepared dozens of different levels, so that production can be completed in a reasonable time. Importantly, we are not punished for failure - we can try again.
Game modes
In Rabbids Coding we can only play alone. The basis of the game is the module for a single player - after its completion we also unlock the free mode, which allows you to play without restrictions.
Technical aspects
Rabbids Coding has a pleasant, three-dimensional graphic design, maintained in a fairytale style. The animated films are related to the projects of both characters and locations in which the game is set. In this title we will find a solid dose of humor, and at the same time it is free of violence, making it ideal for younger users. It is worth recalling that the game is available for free.
PEGI Rating