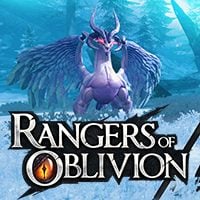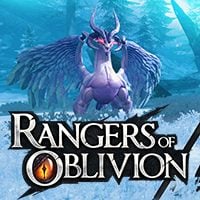 Rangers of Oblivion
Action RPG game, in which we play the title characters. While playing in the Rangers of Oblivion we mainly deal with hunting monsters, which can be done alone or in the company of other players.
RPG | TPP | fantasy | play for free | MMORPG | co-op | MMO | action RPG
Rangers of Oblivion is an action RPG developed by GTArcade. The game uses a freemium model.
Plot
Rangers of Oblivion takes us into the fantastic world of Malheim. The inhabitants of this picturesque land enjoyed a peaceful life until the realm was overrun by various beasts. Players take on the role of the title Rangers, and their task is to bring order to Malheim before it falls to the monsters, as well as to crack down on the evil forces behind the disaster.
Mechanics
Watching the hero (whom we create by ourselves, choosing their gender and appearance) from TPP, the gameplay in Rangers of Oblivion focuses mainlyon exploration and hunting for the aforementioned beasts.
Battles with monsters take place in real time, and require us to show reflexivity and dexterity, but also skillfully use the strengths of currently used weapons and make use of various combat skills. The devs provided us with various tools of murder, each of which is used in a different way: two-hand sword, lance, bow, double blades, magic staff and armoured gloves. As we progress, we develop our protagonist, who will advance to subsequent levels and gain better equipment; new items are created using resources found on the carcasses of our enemies.
Taking a break from hunting, we can spend time trying to tame wild horses, searching for treasures, fishing or preparing exotic meals. In addition, there is nothing to prevent us from exploring Malheim freely, which made all the more attractive by the presence of a day and night cycle and the changing, sometimes violent weather conditions.
Game modes
Rangers of Oblivion consists of more than ten game modes. Among them we can find Speed Hunt, in which the game tests our combat skills, Expedition is focused on survival and The Lost Isle is for treasure hunters. Apart from the aforementioned features, the game enables us to play both solo and in multiplayer in the company of other players.
Technical aspects
Rangers of Oblivion boasts high-quality three-dimensional graphics. Particularly noteworthy are the detailed and richly animated monsters. In addition, you can also enjoy the detailed surroundings.
Game mode: single / multiplayer Multiplayer mode: Internet
App size:
Age restrictions Rangers of Oblivion: 12+
Rangers of Oblivion System requirements
Additional information:
Internet connection is required.
Additional information:
Internet connection is required.