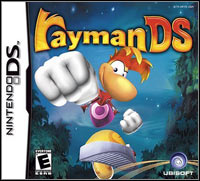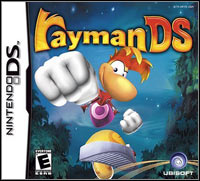 Rayman DS
NDS
Rayman DS is a classic platoform, combining 2D and 3D elements, in which we have forty-five different worlds to visit - waterfalls, caves and pirates' hideouts. In the game we move, of course, the title Rayman.
Rayman DS

Release Date NDS

11March2005
developer: Ubisoft publisher: Ubisoft Official website

game language: English
Rayman DS is a faithful reincarnation of Rayman 2: The Great Escape released on Nintendo 64. The story begins when Rayman and his friends are held captive by the leader of pirates, the Razzorbeard. The villain crushed the Heart of the World into thousand pieces and scattered these across the entire land. However, one of Rayman's friends, Murphy, has not been captured and helps Rayman escape. The only way to rescue the others is to find all the pieces of the Heart and four ancient masks that can awaken a powerful spirit, Polokus, able to defeat the evil pirate.
Rayman DS is a classic platformer that combines elements of 2D and 3D with 45 diverse worlds to explore – waterfalls, caves, and pirate hideouts. The main protagonist obviously is Rayman. He is a unique character due to his gaps in anatomy – he lacks a neck, legs and arms. On the other hand, the hero has many useful skills that make traversing much easier. Rayman can walk, run, jump, use his hair as a helicopter, and throw rays coming from his hands, which can later be improved.
The character can also interact with various in-game objects. E.g. if Rayman fails to jump over a gap, he may grasp a ledge and climb up. Falling into water is not an end too, as the hero can swim like a fish. Another interesting feature are mushrooms, which serve as trampolines that let you reach otherwise inaccessible areas.
Game mode: single player
User score: 7,5 / 10 based on 61 votes.
PEGI rating Rayman DS