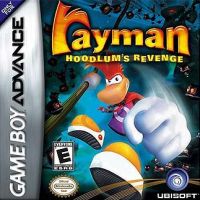 Rayman: Hoodlum's Revenge
GBA
Direct continuation of the popular platformer, Rayman 3, released exclusively on Game Boy Advance console only. This time our friendly hero will have to face the recent enemy Andre again. The stake is the fate of his friend Globox, and the whole world!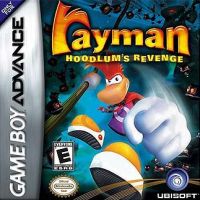 game language: English
game release date for GBA:
15March2005
Rayman: Hoodlum's Revenge is a direct sequel to the third part of a popular platform game series created by Michel Ancel. This Ubisoft's game was designed exclusively for Game Boy Advance by Backbone Entertainment, a developer known for Spyro series.
The game is set right after the events of Rayman 3: Hoodlum Havoc. The hero learns that his friend Globox was again kidnapped by Andre. The antagonist of the previous game possessed Globox and tries to get him to the Heart of the World to take control over it. The power to control Globox comes from the plum juice – this is why his quest to save the world Rayman starts from destroying the juice production facility. Whether the hero manages to beat the leader of Hoodlums once more and save his friend, depends entirely on the player.
Most of the time you control Rayman, but in some levels you can play as Globox – the main cause of the entire mess. Sometimes you can switch between the two. Your task is to finish each game level with the highest possible score. Points are granted for collecting gems and lums, and beating enemies. The game also includes five hidden levels unlocked after reaching a particular score.
For the first time in the series Rayman: Hoodlum's Revenge features isometric perspective in 2.5D. The graphics has a characteristic colorful stylistics. Careful players are bound to spot some differences between this game and Rayman 3. These are present in level design of some locations as well as the game's mechanics (colored power-ups cans).
Age Rating
age requirements: everyone