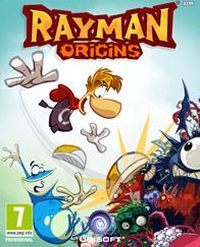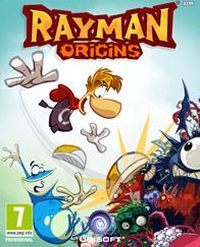 Rayman Origins
A two-dimensional platform game, the gameplay of which references classic installments of the series. The story of the game takes place before the events told in the first installment of the series.
Rayman Origins
Release Date
Rayman Origins for PC, X360 and etc. is a 2D platform game, the first one in a couple of years of the history of the series which does not focus on crazy Rabbids. This game by Ubisoft goes back to the roots of this popular series.
When it comes to story, Rayman Origins is set before the first part of the series. The game takes you to Crossroads of Dreams, a fairy realm created by god named Polokus. It is inhabited by a variety of characters, both good and bad. Among the latter there are Hoodlums, creatures born out of infection by nightmares. Rayman and his loyal friends, including Globox, join forces in order to defeat the dark creatures and save the world.
The main feature of Rayman Origins is 2D environment. It has impact not only gameplay mechanics (you move in four main directions), but also the graphic design. The latter is characterized by fabulously colorful backgrounds (12 various environments, including the underwaters), as well as really detailed animation of characters, mainly Rayman and his friends.
One of the innovations in Rayman Origins for PC, X360 and etc., is four-player cooperation mode, inspired by the system from New Super Mario Bros. Players can complete the entire campaign together playing as Rayman, Globox, and two Teensies. All Rayman Origins levels were designed with the view of both single player and co-op play, so it is equally fun to play them, regardless of game mode. Moreover, at the end of every co-op level there is each player's score displayed, which introduces a measure of competition to the game.
Game mode: single player
Media type: 1 DVD
User score: 8,6 / 10 based on 2736 votes.
Pre-release expectations: 9 / 10 based on 454 votes.
PEGI rating Rayman Origins
Rayman Origins System requirements
Recommended:
Core 2 Duo 2.0 GHz
1 GB RAM (2 GB RAM - Vista/7)
graphic card 256 MB (GeForce 8600 or better)
Windows XP/Vista/7
Uses:
Sony Entertainment Network