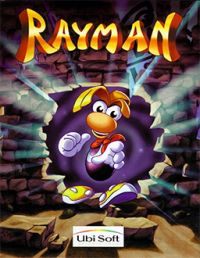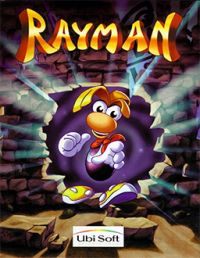 Rayman
A colourful platformer, which gave rise to the popular series with Rayman in the lead role. Our friendly hero sets out to help the inhabitants of the Dreamland, imprisoned by the insidious Mr. Darek.
Arcade | platform | 2D | side-scroll | PSOne Classics
Rayman, released on PC, PSP, etc., is a colorful side-scrolling platformer in which, leading a friendly Rayman, we save various lands from the mighty and sinister Mr. Dark. The game was developed by the team led by Michael Ancel and published by Ubisoft. Rayman gave rise to one of the longest and highest-rated series of arcade games in history. The game debuted in September 1995 on PS One and Atari Jaguar consoles, from where it was ported to many other platforms.
Plot
Mr. Dark insidiously attacked our hero's fairy-tale world and kidnapped its inhabitants - the Electoons, making them his slaves. He also stole the Great Protoon, which maintained order and peace in the world, leading to chaos and the collapse of the whole land. Regardless of the dangers awaiting Rayman, the hero sets out to help the imprisoned inhabitants of The Glade of Dreams and defeat the opponents threatening the world.
Mechanics
Rayman takes us through six different lands: Dream Forest, Band Land, Blue Mountains, Picture City, The Caves of Skops and Candy Château. Each of them is divided into several stages, in which, apart from typical obstacles and minor opponents, we also encounter powerful bosses - the servants of Mr. Dark. Rayman travels through various corners of the fairy-tale world, saving the residents locked in cages. Our hero receives help from encountered NPCs who, in return for help, give him various special abilities. During the game, Rayman not only runs and jumps, but also uses super-powerful attacks, flies with his propeller hair, or plant fast-growing plants that cut off opponents' paths.
Technical aspects
Rayman's 2D graphics are fabulously colorful and full of pastel colors and a huge amount of details. The soundtrack of the game, created mostly by the French musician Rémi Gazelle, makes the fun more enjoyable and perfectly matches the atmosphere of the game.
In 1997, Ubisoft released an improved version of Rayman Gold, which introduced many changes in the gameplay mechanics, adding a timer and the need to collect 100 blue orbs before completing the stage. In addition to the 24 original levels, players received an advanced editor called Rayman Designer, allowing them to design their levels and share them online. A year later, Rayman Forever was released, containing the Gold version and a set of 40 additional levels created by players.
Game mode: single player
Media type: 1 CD
User score: 5 / 10 based on 416 votes.
Age restrictions Rayman: Good for all ages.
Rayman System requirements
Recommended:
486 33 MHz
4 MB RAM
700 MB RAM
DOS/Windows 95
Uses:
PlayStation Network
Uses:
PlayStation Network
Uses:
PlayStation Network