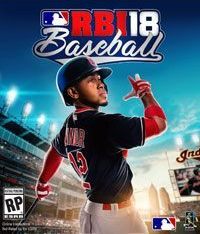 R.B.I. Baseball 18
Another installment in the popular arcade sports games revolving around baseball. The game is based on the full MLB license, thus one can enjoy playing with real teams and players.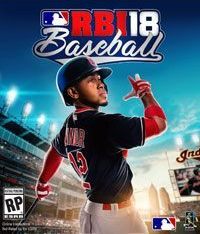 Game mode: single / multiplayer
Multiplayer mode: Internet / common screen
R.B.I. Baseball 18 is another installment in the popular baseball game series started in the 1980s by games for Nintendo Entertainment System (NES). The game described herein is based on the American MLB license and is continually updated in accordance with the real-time league. Teams, players' stats are changed to keep them up to date. The game (just like all the previous installments) was developed by Major League Baseball Advanced Media.
Mechanics
Gameplay mechanics in R.B.I. Baseball 18 do not differ that much from the previous installments. Unlike other baseball games (e.g. the MLB: The Show series) R.B.I. Baseball 18 aims at simplified yet exciting arcade gameplay. This does not mean, however, that games developed by MLB Advanced Media lack the depth. For example, apart from managing the team on the field, one is also its manager, who has to purchase new players, sign contracts with agents, and look for new talented players.
Thanks to the full MLB league license, players get to visit 30 realistic stadiums and that many teams participating in multiple matches. Together, there are over a thousand players to be found in R.B.I. Baseball 18. Moreover, developers have also allowed us to play as the former baseball start.
Game modes
The biggest attraction in the game is the Franchise Mode that allows us to complete a full season together with the so-called playoffs that influence the results and positions of particular teams. The exhibition allows us to play non-ranked matches with teams controlled by either the game's AI or other players. In terms of stationary consoles and the hybrid Switch, the game offers a local multiplayer mode, while mobile platforms are limited to online multiplayer. The Home Run Derby mode is entirely new to the series and allows us to challenge an opponent (AI or another player) – the goal is to get as many home runs as possible.
Technical aspects
R.B.I. 18 features fully 3D visuals. The quality depends on the platform, however, it looks slightly better than the previous installment - the developers have improved the textures, cameras, lighting, and the 3D spectators' models.
Similar games:
PEGI Rating
System requirements
Android OS
Apple iOS