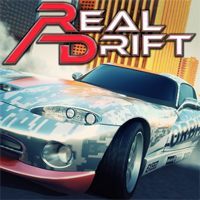 Real Drift Car Racing
A car game focused on the title drift, a sport based on driving in controlled slip. Players have at their disposal an extensive set of tracks and a wide range of cars susceptible to modifications - a wide range of tuning options covers both the visual and technical sphere.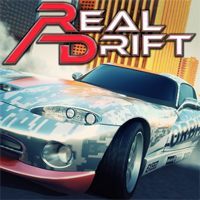 Real Drift Car Racing is a racing game created by RealGames with mobile devices in mind. The game focuses on the title drift, the world's most popular car sport based on controlled slidings on the race track. The cradle of this discipline is Japan - the birthplace of D1, which is the first professional drifting league.
Mechanics
In Real Drift Car Racing we have at our disposal a set of varied tracks, on which we have to cross the finish line with the highest number of points in the most effective way. The key to success is not only learning the route by heart and getting to know all its corners but also drifting in close proximity to obstacles and combining successive drifts into impressive combos, trying to keep the highest possible speed at the same time. It is worth mentioning that the new players can both adjust the difficulty level to individual preferences, as well as improve their skills on a special training track. In return for the victories, we receive the funds necessary to acquire new cars and improve those we already own.
We use a wide range of rear-wheel-drive cars, including virtual equivalents of such cars as Nissan 370z, Mazda RX-7 or even Dodge Viper. Individual vehicles are customizable - visual tuning enables us to choose, for example, the color of the vehicle body, model and color of the rims, as well as inscriptions on the tires, while mechanical tuning allows for correction of the gearbox, turbocharger installation, or even a change in weight distribution. In addition, advanced players can make use of manual transmission.
Game modes
The pillar of Real Drift Car Racing is the career mode, where 30 championships of increasing difficulty await us. In addition, the player can check out the so-called Freeride, where we can ride on selected routes to our heart's content (also in the company of ghosts representing previous attempts). Online rankings are a substitute for multiplayer competition mode. The Photo Mode has been developed for car enthusiasts, enabling them to share the best shots from their rides with other players.
Technical aspects
Real Drift Car Racing is characterized by decent three-dimensional visuals. Particularly noteworthy is the sound layer - the engine of each car produces its own characteristic sound, while the fun is accompanied by a dynamic, dubstep soundtrack, provided by Simplify Recordings, whose author is Liquid Stranger.
Similar games:
Age Rating
age requirements: everyone