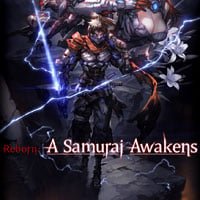 game language: English
game release date for PS4:
05November2019
Reborn: A Samurai Awakens for PS4 is a spectacular action game developed by a Chinese studio Geronimo Interactive – the creators of the well-received Pixel Gear. The game requires the player to be in possession of a VR headset, as well as dedicated motion controllers.
Plot
The game is set in 2480. The player takes on the role of Yukimura Sanada – a famous samurai, who has been resurrected in the form of a cyborg – the protagonist's job will be to fight hostiles from outer space.
Mechanics
Reborn: A Samurai Awakens for PS4 is played from the first-person view. The player eliminates hordes of enemies embodied by smaller and larger robots. When fighting, the player uses diverse weaponry. One neutralizes enemies here with laser katana blades (these can slice one's foes into pieces, but can be also used to reflect missiles launched by the enemies), as well as both pistols and psionic powers. Interestingly, the player is capable of using any two weapons simultaneously in combat.
Success is achieved here by switching the weapons skilfully, as well as through performing effective counterattacks, which render the opponent stunned for a short while. From time to time, the player encounters powerful bosses – those are bigger, stronger and more durable than their allies, the player's regular opponents. Also, the game features spectacular scenes in the form of Quick Time Events.
Reborn: A Samurai Awakens makes a good use of VR headsets – while the player looks around through moving their head, attacking with the blade and aiming are performed using motion controllers.
Technical aspects
Reborn: A Samurai Awakens for PS4 offers decent-quality graphics, especially with regard to the standards of VR games. The experience is complemented by fast-paced, electronic music.
Similar games:
PEGI Rating