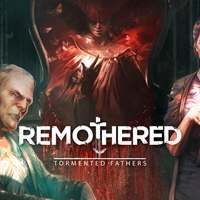 Remothered: Tormented Fathers for PC, PS4 and XONE is a survival horror developed by the independent Darril Arts and Stormind Games. The project was launched in 2007, as initiated by Chris Darril. Originally, the developer aimed to create a remake of the classic Clock Tower, but ultimately, the project evolved into a completely authorial game. Remothered is the first installment of a planned trilogy.
Plot
The story told in Remothered: Tormented Fathers is filled with mystery, as even the protagonist is an enigmatic character. Rosemary Reed is 35 years old and she arrives at Dr Felton's estate in order to investigate the case of his daughter's disappearance – her name is Celeste. The girl went missing in mysterious circumstances several years ago. In the area, the events start to unfold, as the case involves cultists and supernatural powers, and the protagonist is forced to fight for her life.
Mechanics
In Remothered: Tormented Fathers for PC, PS4 and XONE, the player's main task is to explore the grim mansion. While doing that, one uses almost exclusively items of everyday use found along the way. The difficulty was increased by the inclusion of hunters that are constantly one step behind the protagonist. The woman can try to face them using things at hand, but it is a much better idea to hide from their sight, sneak behind them, as well as to listen to the sounds generated by the house and its inhabitants (for instance, to be able to hear an adversary approaching). In a situation involving a threat, the player is encouraged to run. Advanced artificial intelligence controls the enemies' behaviours – for example, when the player makes an uncautious step, the monsters are capable of hearing the protagonist without any trouble.
The creators did not include any status bars and interface. The player can get to know in what shape they are only through observing the state of the protagonist's body. It is also worth adding, that the protagonist learns new abilities throughout her journey and improves those she already has.
Technical aspects
In terms of the visuals, Remothered: Tormented Fathers for PC, PS4 and XONE is a decent-quality game, thanks to using the Unreal Engine 4. Among the game's visual elements, one should notice mainly the dynamic lighting and water animated in a realistic manner. The experience is accompanied by an atmospheric soundtrack, which was composed by Nobuko Toda, who had worked on the soundtracks for the Halo series, the Metal Gear series, and the Final Fantasy series.
Similar games:
PEGI Rating
System requirements
Minimum:
Intel Core i5 2.5 GHz
8 GB RAM
graphic card 1 GB GeForce GTX 470 / Radeon HD 6870 or better
10 GB HDD
Windows 7 64-bit
Recommended:
Intel Core i7 2.5 GHz
12 GB RAM
graphic card 3 GB GeForce GTX 1060 or better
10 GB HDD
Windows 10 64-bit