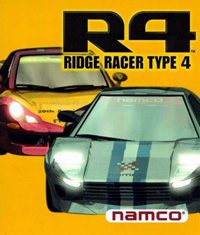 Ridge Racer Type 4
R4: Ridge Racer Type 4
A digital re-edition of a hit racing game from your PlayStation. The fourth installment of the Ridge Racer series offers a cycle-typical, arcade riding model with an emphasis on effective cornering.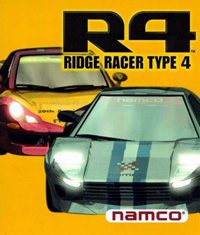 Game mode: single / multiplayer
Multiplayer mode: split screen, players: 1 - 2
The Ridge Racer Type 4 is the fourth full-length version of the best-selling racing cycle launched in 1993 on the PlayStation and slot machines. From the very beginning, the Japanese company Namco, known for such brands as Ace Combat or Tekken, has been responsible for the series, which remains the exclusive title of Sony's home console.
The distinctive feature of the Ridge Racer cycle is a typically dexterity driving model, with an emphasis on effective cornering. It is no different in its fourth installment of the series, which, however, introduces a little more differentiation to the game. There are two classes of cars, which behave a bit differently in the corners. The Drift class cars represent a classic model for the series, in which a single press of the brake is all it takes to make a slip. Grip drifting requires the right balance between gas and brake.
The main variant of the game is Grand Prix mode, during which we support one of the four competing teams: Micro Mouse Mappy (France), Pac Racing Team (Japan), Racing Team Solvalou (Italy) and Dig Racing Team (USA). Before starting the game we also choose one of the four producers: Lizard and Assoluto (Drift class) or Age Solo and Terrazi (Grip class). In the next races with increasing difficulty we have to get a qualification or the highest possible place in the stake. It's an important thing, because during the game we unlock new car models, and their parameters depend strictly on the results obtained by us. If they are not sufficient, we are given the opportunity to improve our existing carts at most. The game offers an impressive number of 320 vehicles in total, although, as in previous versions of the cycle, these are completely fictitious models.
The Ridge Racer Type 4 also includes Time Attack and VS modes. A mode in which, as one of the first games released on home consoles, offers the opportunity for two players to compete on a split screen. In terms of binding, the title is characterized by the best quality graphics from all previous versions of the series, thanks to detailed models of cars and routes and the use of advanced shading using the Gouraud method. It's worth noting that some releases included an additional CD with a slightly reduced version of the first Ridge Racer (Ridge Racer Turbo or Ridge Racer Hi-Spec Demo), but realized in a scratched graphics, comparable to the "four".
Please let us know if you have any comments or suggestions regarding this description.
Similar games:
Age Rating
age requirements: everyone
System requirements
PlayStation Portable
Uses: PlayStation Network
PlayStation Vita
Uses: PlayStation Network