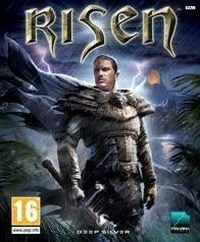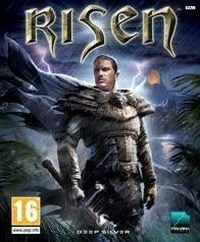 Risen
An action role-playing game from the fathers of the Gothic series – Piranha Bytes from Germany. The plot of Risen takes the players to Faranga, an island full of valuable artifacts as well as dangerous creatures.
RPG | TPP | fantasy | action RPG
Risen is a cRPG developed by German studio Piranha Bytes. This is the fourth game of the studio and the first one not to be part of the Gothic series. It does, however, share many different elements with it, Such as a small, cut-off, dangerous region, the tutor system and a nameless protagonist needing to support one of several warring factions.
Plot
Risen takes place on a tropical island of Faranga. The main protagonist, a stowaway, ends up there after a shipwreck alongside a woman named Sara. Other than them there's only been one more survivor - the powerful Inquisitor Mendoza.
After delving into this unknown land, the protagonist discovers Faranga is, for some reason, spared from constantly raging storms. Moreover, strange ruins emerged from the ground, hiding valuable treasure and deadly beasts. The island was overtaken by lust for gold, causing significant social changes. The harbor town is now controlled by the Inquisition which forbids citizens from leaving, causing poor people to starve. The local leader, Don Esteban, set up camp in a swamp alongside some loyal followers.
The areas between these two places are filled with dangerous wildlife - wolves, boars, sea vultures, stingrats and many others - as well as gnomes and Inquisition warriors. The latter are tasked with capturing all encountered travelers and taking them to a volcanic monastery, where they're forcibly conscripted as the order's soldiers.
The protagonist can side with them voluntarily - thus learning magic - or join Don Esteban and help him regain control over the town. Regardless of the decision made, the protagonist must then discover Farange's secrets - which are far more plentiful than they seem.
Mechanics
In terms of gameplay Risen doesn't differ much from the Gothic series. The gameplay is shown from the third-person perspective, behind the protagonist's back, his face mostly visible only during conversations with NPCs. The camera can be freely zoomed in our out during combat.
The player can make use of five kinds of weapons - swords (one-handed, two handed, bastard swords), axes, polearms (spears, staffs, glaives, etc.), bows and crossbows. There are tutors scattered around the world who can teach us how to use them. Their services must be paid for with gold and learning points, earned by leveling up. This can be done by defeating enemies and completing quests. We can increase our strength, dexterity, wisdom and mana in the same way, as well as learn new skills such as alchemy, smithing, processing hunted animals, lockpicking, stealth and pickpocketing. Playing as a mage lets us learn how to use seals and crystals to cast powerful spells, as well as to create scrolls.
The higher our stats, the better weapons and shields we can use. This doesn't apply to helmets, armors, amulets or rings. The player can pick up everything they find, since the protagonist's equipment has an unlimited capacity and the game doesn't feature a weight limit.
Technical aspects
The three-dimensional visuals of Risen make use of a relatively bright color palette emphasized by intense lighting, meant to imitate the tropical sunlight. The game offers only a singleplayer story campaign. After completing it, the game can be replayed on higher difficulties while making different in-game choices.
Re-release
Risen was originally released in 2009, on the PC and Xbox 360. In 2023, however, THQ Nordic - Piranha Bytes' publisher - decided to port the game to the PlayStation 4, Xbox One and Nintendo Switch (the PS4 and XOne versions are backward compatible with the PS5 and XSX/S).
The game's physics and audio were slightly tweaked and it received some new functions (such as cloud saving).
Last updated on 09 February 2023
Game mode: single player
Media type: 1 DVD
User score: 8,5 / 10 based on 11006 votes.
Pre-release expectations: 8.6 / 10 based on 2363 votes.
PEGI rating Risen
Risen System requirements
Recommended:
Core 2 Duo 3 GHz
2 GB RAM
graphic card 512 MB (GeForce 8800 or better)
2.5 GB HDD
Windows XP/Vista