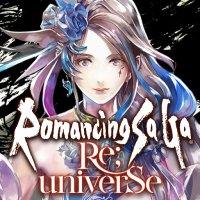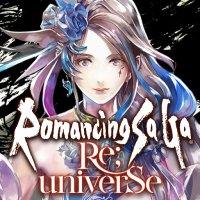 Romancing SaGa Re;UniverSe
A mobile version of the well-known jRPG cycle, the action of which takes place 300 years after the last part. The game offers a turn-based combat system and has been designed in such a way as not to alienate either laymen or long-standing fans.
Romancing SaGa Re;UniverSe is a free, mobile jRPG which is a continuation of Romancing SaGa 3 (the refreshed version of this game was released on several platforms in 2019). The game offers a new story and gameplay designed to satisfy both old-timers and those unfamiliar with the series. The Japanese company Square Enix is responsible for developing and publishing this game.
Plot
Romancing SaGa Re;UniverSe takes place three hundred years after the events of Romancing SaGa 3. The main theme focuses on the threat from the Sinistrals who regularly bring darkness and destruction to the world. The player leads a group of heroes who try to resist evil.
Mechanics
Romancing SaGa Re;UniverSe is quite a classic representative of the jRPG genre. In this game, the action is observed from top-down view (we deal with it during exploration) or from the side (side-scroll camera - occurs during clashes with enemies), and the gameplay focuses on exploring the locations, fighting with enemies and discovering the plot thread.
The game offers a turn-based combat system that has been designed to be easy for novice players. At the same time, the tactical layer of the game - based largely on combining different attacks into devastating combinations - is so deep that fans of this type of game should not be disappointed. What's more, the developers used an auto-play system in their game, which allows to automate the gameplay.
It is worth noting that as the game progresses we develop our characters and win additional prizes.
Game modes
We can only play Romancing SaGa Re;UniverSe alone. The core of the game is a feature campaign.
Technical aspects
Romancing SaGa Re;UniverSe has simple, two-dimensional graphics. In terms of graphics, the game refers to the classic jRPGs from the 1990s - we have two-dimensional maps and character models using the sprites, and everything is kept in quite typical, manga style. The whole is completed by hand-drawn illustrations. The gameplay is accompanied by the soundtrack created by composer Kenji, well known to fans of the series.
Other information
Romancing SaGa Re;UniverSe was released in free-to-play model. In the game we also find optional microtransactions.
Game mode: single player
App size:
Age restrictions Romancing SaGa Re;UniverSe: 12+