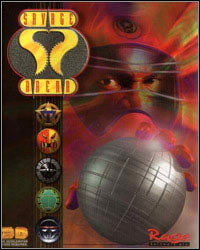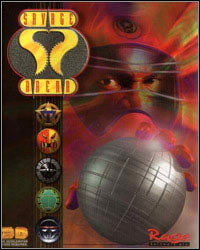 Savage Arena
PC
A game about futuristic and very extreme sport Savage Arena, a combination of football, rugby and street fights. Become a coach, manager and player of one of the teams and lead it to the top of the league.
Savage Arena

Release Date PC

18May1999
developer: Rage Software publisher: Rage Software

game language: English
Savage Arena is a game about the futuristic sport of dispute, which is a kind of derivative of today's football and rugby. It came into being at the end of the 21st century, when the Earth was going through the most serious social and economic crisis in its history, hunger, drug abuse and violence were spreading, and the government was corrupt and infirm. The elite of humanity has taken refuge in huge hemispheric and self-sufficient isolated zones, but beyond them there was still decomposition and demoralisation. Faced with this situation, the bosses of the mafia world introduced the game "Savage Arena", which is supposed to be an entertainment for the masses, in which participants could win arms, food and other necessary equipment.
A violent, fast and with few rules, brutal game, many teams.
Three-dimensional graphics, view from a moving camera.
A curious futuristic atmosphere created by cybernetic accents, among others: vibrating sounds of actuators, buzzing power fields.
Team promotion options, local and league games.
Managerial options, team management, player training, treatment, team formation, etc.
Requiring computer opponents.
A whole range of parameters thanks to which the gameplay can change from a normal match to a bloody slaughter in an instant.
Ability to use various weapons, guns, bombs and chain saws.
Players characterized by seven variable parameters, among others: endurance, strength, speed, mobility, mentality, shooting and susceptibility to passing.
Please let us know if you have any comments or suggestions regarding this description.
Game mode: single / multiplayer Multiplayer mode: Player counter: 1 - 2
Media type: 1CD
Age restrictions Savage Arena: 16+
Savage Arena System requirements
Recommended:
Pentium 233MHz
32MB RAM
graphic card