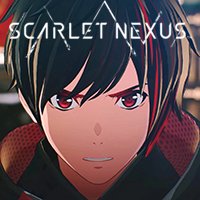 Scarlet Nexus
Scarlet Nexus is a jRPG in which the player controls a hero endowed with psychokinesis power. The action of the game takes place in the city of New Himuka - a futuristic place where modern technology intertwines with the psionics.
RPG | TPP | science fiction | manga and anime | action RPG | jRPG | slasher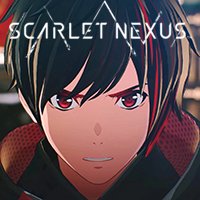 Scarlet Nexus is an RPG (belonging to the jRPG sub-genre), which takes place in the futuristic city of New Himuka. Here, modern technology meets with a variety of psionic powers. The player takes on the role of a boy with the talent of psychokinesis and faces the beings known as The Others. The Japanese company Bandai Namco Entertainment is responsible for the development and release of this game.
Plot
The action of Scarlet Nexus takes place in the distant future, in which a hormone that gives people psionic powers was discovered. We play the role of Yuito Sumeragi - a young man from New Himuka city with a talent for psychokinesis. The hero is a member of OSF, an organization that fights with the Others - powerful, extremely difficult to kill creatures that feed on human brains.
Mechanics
Scarlet Nexus is quite a classic jRPG - we explore locations, perform tasks and gradually discover the plot. The combat also plays an important role - the fights take place in real time and combine dynamic action with a deep strategic layer, which requires careful planning by the player.
During the game, the player uses various kinds of Yuito's psionic powers - we can pick up and destroy items and throw pieces of them at enemies. Attacks can be combined into powerful combinations. As the game progresses, the characters' abilities gradually develop.
Game modes
We can only play Scarlet Nexus alone. The main game mode is a feature campaign.
Technical aspects
Scarlet Nexus has an attractive, three-dimensional graphic design. The game uses a unique convention called brain punk by its developers - we are dealing here with a futuristic world of science fiction, in which various kinds of psionic powers are important. In order to realize their vision, the artists decided to use cel-shading technology and applied the style typical of Japanese animated films.
System requirements
Minimum:
Intel Core i5-3470 3.2 GHz / AMD FX-8350 4.0 GHz
6 GB RAM
graphic card 2 GB GeForce GTX 760 / 3 GB Radeon HD 7970 or better
50 GB HDD
Windows 10 64-bit
Recommended:
Intel Core i7-6600U 2.6 GHz / AMD Ryzen 5 2600X 3.6 GHz
8 GB RAM
graphic card 4 GB GeForce GTX 970 / Radeon R9 290X or better
50 GB HDD
Windows 10 64-bit