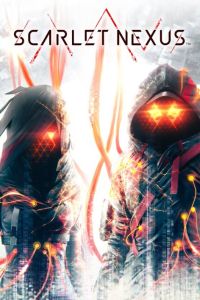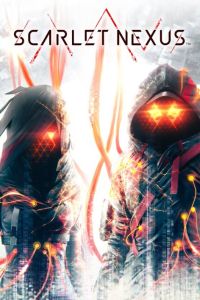 Scarlet Nexus
Scarlet Nexus is a jRPG in which the player controls a hero endowed with psychokinesis power. The action of the game takes place in the city of New Himuka - a futuristic place where modern technology intertwines with the psionics.
RPG | TPP | science fiction | action RPG | jRPG | slasher | Xbox Game Pass
Scarlet Nexus is an RPG (belonging to the jRPG sub-genre), which takes place in the futuristic city of New Himuka. Here, modern technology meets with a variety of psionic powers. The player can take on the role of one of two characters - a boy named Yuito Sumeragi or a young girl named Kasane Randall. Both are gifted with psychokinesis and fight against entities known as Others. The Japanese company Bandai Namco Entertainment is responsible for the development and release of this game.
Plot
The action of Scarlet Nexus takes place in the distant future, in which a hormone that gives people psionic powers was discovered. It allowed humanity to enter a new era of development, but it also had unpleasant consequences. The Others, mysterious mutants craving brains and resistant to conventional weapons, appeared on Earth. To fight them, an organization called the Other Suppression Force (OSF) was created, which brings together talented psionics ready to stand up for humanity.
We take on the role of a young recruit of this organization. The player can choose between Yuito Sumeragi, an energetic young man and member of an influential family, or Kasane Randall, a mysterious girl, famous for her powerful psionic abilities. Both are gifted with the talent of psychokinesis (influencing matter with the mind).
The full story of the game can be known only if we play it with both characters, because each follows the story from a different perspective.
Mechanics
Scarlet Nexus is quite a classic jRPG - we explore locations, perform tasks and gradually discover the plot. To do all this we have to kill dozens of enemies.
Combat is extremely important here. Clashes take place in real time and merge dynamic action with the ability to plan and combine blows into deadly combos. During the game, the player uses various powers: for example, he can pick up objects and throw them at enemies or become invisible and deliver devastating blows from hiding. However, we can't use these skills endlessly, because each has its own recharge time. Moreover, they depend on our team members.
We don't embark on the adventure alone - we have companions who will help us, and they join us as the story progresses. Our team can consist of up to 3 people (including us), each of them gives us its power, which we can use in the fight. This is called the SAS system, allowing us to borrow up to 3 abilities from others. We can also use the unique abilities of people who are not currently in the field with us, but then they are weaker and we have to wait longer for their renewal.
An important aspect of the game is taking care of good relations with companions and strengthening ties with them. We do this by talking to them, giving them gifts and taking part in special events associated with them. Good relationships with members of our team allow us to unlock new powers, and companions become more useful during battles (for example, they heal us more often).
We use powers to fight the Others. These are different kinds of mutants that want to eat our brains. Basic enemies have only a health gauge, which we have to effectively reduce. However, there are also stronger monsters, characterized by an additional yellow indicator - this is their armor status, which is easiest to reduce by throwing various elements of the environment at enemies. After resetting it, we can finish off the opponent with one spectacular punch on the ground. There are also bosses in the game, which are particularly dangerous because they have special abilities.
Game modes
Scarlet Nexus is a single player game. The core of the game is the story campaign.
Technical aspects
Scarlet Nexus has a three-dimensional graphic setting, in which cel-shading technology was used. The aesthetics of the game refers to classic Japanese animations and Western sci-fi and combines it with the world, in which psionic powers of various kinds are important. The creators called this style brainpunk.
Game mode: single player
User score: 7,2 / 10 based on 72 votes.
Pre-release expectations: 7.5 / 10 based on 398 votes.
PEGI rating Scarlet Nexus
Scarlet Nexus System requirements
Minimum:
Intel Core i5-3470 3.2 GHz / AMD FX-8350 4.0 GHz
6 GB RAM
graphic card 2 GB GeForce GTX 760 / 3 GB Radeon HD 7970 or better
50 GB HDD
Windows 10 64-bit
Recommended:
Intel Core i7-6600U 2.6 GHz / AMD Ryzen 5 2600X 3.6 GHz
8 GB RAM
graphic card 4 GB GeForce GTX 970 / Radeon R9 290X or better
50 GB HDD
Windows 10 64-bit