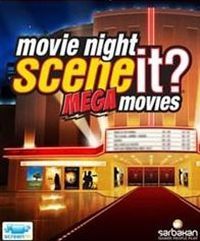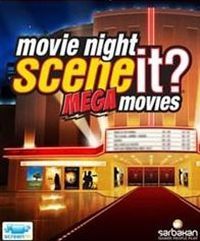 Scene It? Movie Night: Mega Movies
Scene It? Movie Night: Mega Movies is another game in the Scene It? series that lets you feel like a quiz show participant. Players have to answer questions related to the cinema.
Scene It? Movie Night: Mega Movies, released on PS3 and X360, is another part of the Scene It? series. We participate in a kind of game show which tests our knowledge about movies. The game was developed by Screenlife Games, just like its predecessors.
Mechanics
Scene It? Movie Night: Mega Movies offers fourteen competitions. We arrange the films in the appropriate order, remembering their premiere dates or, for example, we guess from which film a scene depicted in the old-school eight-bit graphics comes. The game also tests our knowledge of actors and their participation in specific productions.
Mega Movies offers hundreds of questions about the biggest Hollywood movies (so-called blockbusters), whose scenes we admire in HD quality. We can watch shots from such cinema hits as Independence Day, Forrest Gump, Saving Private Ryan or Michael Bay's Transformers.
Game modes
The developer also offers a mode where up to four players can play on the same TV. The competitors compete in special competitions answering questions from different categories. The victory is then determined not only by knowledge but also by the speed of response.
Technical aspects
The graphics in Scene It? Movie Night: Mega Movies doesn't stand out due to its genre. We watch short films in high resolution, photos and we admire graphics from cinemas or open airs, which are the background of our game.
Game mode: single / multiplayer Multiplayer mode: Player counter: 1-4
Age restrictions Scene It? Movie Night: Mega Movies: 12+
Scene It? Movie Night: Mega Movies System requirements
Uses:
Sony Entertainment Network