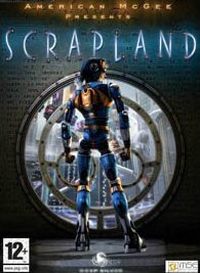 Scrapland
Expansion of the action game, which was developed by MercurySteam Entertainment development studio. During the game we play the role of a robot - D-Tritus, who arrives in Chimera, the capital of a huge asteroid called Scrapland.
Action | TPP | science fiction | TPS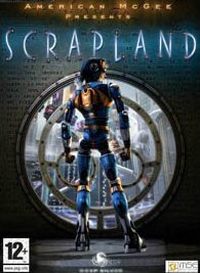 Set inside a debris field thousands of miles wide is the tiny asteroid called Scrapland. Centuries of destructive exploitation by a race long gone, reduced what was once a paradise into a world inhabited only by machines. Those machines, robots of all shapes and sizes, rebuilt Scrapland into an awe-inspiring metropolis of glittering greatness.
As the robots rebuilt the world they also created a new class of citizens: policemen, bankers, priests, and civil servants. This fledgling society was transformed dramatically by the discovery of a device dubbed "The Great Database". With it the robots could easily revive any expired or nonfunctional automaton. Death became a thing of the past.
Against this backdrop you join the story of an outsider named D-Tritus who arrives at Scrapland amid a string of bizarre murders. D-Tritus lands a job investigating the killings and eventually becomes entangled in a web of conspiracy that only his quick wits and a little help from his friends will save him from.
SCRAPLAND is a third person action-adventure game set in a stunningly beautiful and futuristic world occupied by an amazing array of robotic characters. The play experience is driven by a solidly engaging, sometimes humorous adventure narrative. The game mechanic combines proven GTA3 style emergent action with an immersive storyline, diversity of player actions, and complete freedom of movement through the world.
Throughout the game the player can:
* transform into any of 15 character types inheriting unique abilities,
* build and pilot ships with hundreds of permutations,
* engage in explosive combat,
* participate in life-on-the-line races,
* and freely explore a truly dynamic and living world.
A spectacular science fiction world: Scrapland presents the player with one of the most highly detailed and visually stunning video game worlds ever seen. From the luminous skyscrapers of Downtown to the treacherous caverns of the Scrapyard, this is world that begs to be explored. "The most beautiful game world since Alice", so says executive producer American McGee.
Combat and racing with customizable gunships: Steal, borrow, build, and fly any and every type of space ship you can imagine. Literally hundreds of different varieties of ships are at your disposal in the world of Scrapland. Outfit your ship with the most powerful engines, most devastating weapons, and then test it in life-or-death combat against other pilots.
Open structure narrative: A compelling storyline with depth and emotion draws you into the world and introduces you to dozens of unique and memorable characters. You choose how to overcome obstacles and when to move the story forward. This is a rich world that offers exploration, challenge, and surprises around every turn.
Dynamic character switching: Scrapland offers unparalleled freedom to play however, and as whomever, you wish. Instantly and seamlessly switch between over a dozen character types, automatically inheriting new abilities. Gain unfettered access to off-limit areas, deceive foes, and employ unique powers at the click of a button.
Multiplayer mayhem: Few games deliver such a spectacular single player experience AND integrate hard-core multiplayer mayhem like Scrapland. Deathmatch, Capture the Flag, and other multiplayer modes allow you to import ships built in single player to online arenas.
* Realistic custom pixel shaders: reflective surfaces with environment bump-mapping, clouds, holograms, etc.
* Dynamic lighting for characters, ships and other objects.
* Dynamic stencil shadows with self-shadowing – seamlessly integrated with illumination of the scenery, based on radiosity lightmaps. Allows for both stunning visuals and high performance.
* Skeletal animation system with smooth interpolation between animations, dynamic control over the orientation of nodes, several animation channels per character and a morphing system for highly expressive character models.
* Visibility culling based on portal rendering optimized for hardware T&L.
* Visual FX: flares, trails, electric beams, particles, glow, procedural textures, fire, explosions, smoke, etc.
* Rendered video to texture effects such as TV panels.
* Full-screen effects such as deformation, motion blur and bloom/glare.
* Procedural node effects to simulate hair and clothes.
* 3D sound FX and streaming music and voices.
Similar games:
PEGI Rating
System requirements
Microsoft Xbox
Uses: Xbox Live!