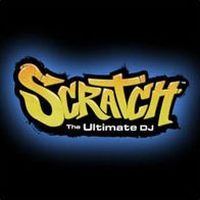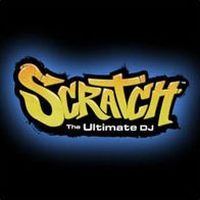 Scratch: The Ultimate DJ
A music game maintained in a comic convention, entering the world of club entertainment. It is distributed (optionally) with an additional controller that resembles a DJ mixer.
Scratch: The Ultimate DJ is a music game. The creator, company 7 Studios, tries to attract customers with club and hip-hop music. The game comes with a special controller.
Scratch: The Ultimate DJ focuses on improvisation offered by club music and rap. However, the main subject of our activities are works from different periods of the history of music, which we mix ourselves. The game reaches as far back as the middle of the 20th century. The most popular artists include Tupac Shakur, LL Cool J and Ice Cube.
Mechanics
7 Studios, thanks to cooperation with Numark, has offered an additional controller - Scratch Deck. The construction resembles a console used by DJs, which gives additional realism. Using a virtual mixer, we play songs by famous artists, as well as compose our own versions of older songs. The controller has a set of buttons and plates to scratch. The edition with the additional panel is optional. Scratch: The Ultimate DJ offers an extensive career mode - from garage DJs to the city's leading branded clubs that bring together important personalities. It is only up to us how quickly we go down this road. It is important that the improvisation skills during the game are additionally scored, which allows you to quickly gain the level of experience needed to reach the next stage.
Technical aspects
The interface is very similar to that of other music games. The buttons move on colored tracks - behind them, we can see the guests and the reactions of the DJ. The three-dimensional environment offers a multitude of colors. The graphic design is maintained in the convention typical for comics.
Game mode: single player
Media type: 1 DVD
Expectations: 7.4 / 10 based on 11 votes.
Age restrictions Scratch: The Ultimate DJ: Good for all ages.