Skullgirls Video Game Series
Video Games Encyclopedia by Gamepressure.com

Skullgirls Mobile
Fighting 26 May 2017
A mobile entry in two-dimensional fighting game series from Lab Zero, developed by the team at Hidden Variable. Skullgirls Mobile is quite different from its full-scale predecessor. Instead of hardcore fighting title, the gameplay is somewhat casual, with some RPG features. We create a group of three warriors, between each we can freely switch during battles. We can choose from both old faces (e.g. Filia or Big Band) and completely new fighters. Their skills can be developed, enabling them to become stronger and learn new attacks as we progress through the game. All of this is presented in the well-known cartoonish visual style.

Skullgirls 2nd Encore
Fighting 11 February 2014
Improved and extended version of the two-dimensional fight, which debuted on consoles in 2012. The title offers a dozen or so original characters and a unique graphic design, drawing inspiration from classic cartoons, anime and art deco style. The game also has an extensive tutorial, useful for beginners of the adventure with the species.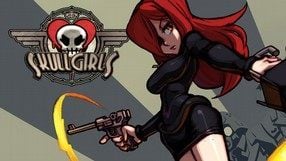 Skullgirls
Fighting 11 April 2012
A dynamic and well animated fight in which we play the title warriors. The creators of the game wanted to create a production aimed at both veterans and novices. The first group should appreciate the extensive combat system, and the second group should appreciate the large number of tutorials.