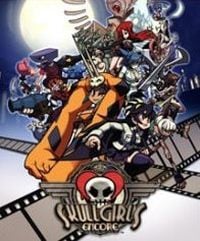 Skullgirls 2nd Encore
Improved and extended version of the two-dimensional fight, which debuted on consoles in 2012. The title offers a dozen or so original characters and a unique graphic design, drawing inspiration from classic cartoons, anime and art deco style.
Fighting | 2D | multiplayer | for 2 people | indie games | splitscreen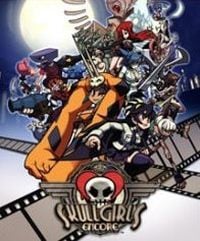 Game mode: single / multiplayer
Multiplayer mode: Internet / common screen, players: 1-2
Skullgirls 2nd Encore is a fast, two-dimensional brawl for both veterans of the species and complete novices. The production was created by an independent team Lab Zero Games, which includes Mike "Mike Z" Zaimont (tournament champion) and Alex "o_8" Ahad (talented artist and animator).Skullgirls 2nd Encore is the second console edition of the title. The game contains numerous fixes and new content, which has been introduced since the release of Skullgirls on PCs.
Story
In the game we move to an unusual world plunged in conflict as a result of the action of a mysterious artifact - Skull Heart. The object meets the wishes of young women, but it does so in a truly twisted way: for example, by bringing peace through war. Skull Heart also turns unclean souls who dare to bring requests to him into fearless combat tools - the title Skullgirls.
The single player campaign is divided into 14 different scenarios, one for each playable character. Skullgirls 2nd Encore also introduces fully dubbed feature interludes.
Mechanics
The creators of the production prepared a dozen or so heroines. Each of them has its own set of blows and movements, which are performed using the classic six-button control system. The combat system is rich and allows you to lead a lot of attacks and special powers. The creators have also introduced a mechanism to protect players from those who bend the rules of the game. The "Drama" indicator, which is a novelty in the Encore edition, limits the length of combo, for example, allowing to free oneself from an endless series of unblockable attacks.
Play modes
Skullgirls 2nd Encore, like many other productions of the genre, allows for single and multiplayer gameplay. Apart from the standard mode of arcade and a single duel, we also have access to the already mentioned campaign. The 2nd Encore version also offers a challenge and survival mode. In the first one, players are confronted with a series of missions that require the execution of a specific combo or the use of specific attacks. In the second, we fight one by one against an endless raid of enemies, trying to survive as long as possible in the arena. If you don't have any experience in brawls, you will be helped by an extensive tutorial explaining even the most complexities of this species.
Production uses GGPO standard network code, which eliminates the lags in multi-player gameplay. Although multiplayer does not offer as many features as the Street Fighter series, it still provides a lot of fun, allowing you to play intense duels with people from all over the world.
Technical aspects
Original two-dimensional graphic design of the game is inspired by art deco style, classic cartoons from the 20s and 30s and anime. All heroines were drawn by hand and ironed using a 3D engine. The diverse arenas in which we fight are also full of details and small animations. A big attraction is the soundtrack written by Michiru Yamane, a Japanese composer known for her work on the Castlevania series.
Similar games:
Age Rating
age requirements: everyone