Styx Video Game Series
Video Games Encyclopedia by Gamepressure.com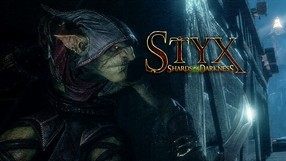 Styx: Shards of Darkness
Action 14 March 2017
A sequel to the well-received TPP stealth game Styx: Master of Shadows by French studio Cyanide. Once again you play as the goblin assassin known from the first installment and the RPG Of Orcs and Men. The protagonist goes to the city of Körangar, a stronghold of the Dark Elves. There he discovers that a secretive meeting of the Elves and the Dwarves is just a cover for a dangerous conspiracy of the goblin-hating races. Your task is to uncover the secrets surrounding the conspiracy and to save your kin from annihilation. In terms of mechanics, Styx: Shades of Darkness does not differ much from its predecessor, focusing on the stealth aspect and the quiet ways of eliminating your opponents. At the same time, the game's world has become more expansive, and the protagonist now has a range of new abilities, such as being able to jump from one corner of the room to another, climb up ropes or us a knife to move around via zip-lines.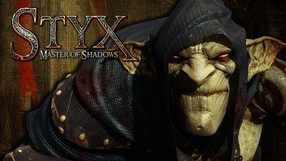 Styx: Master of Shadows
Action 07 October 2014
A third-person perspective stealth game in which the player assumes the role of an experienced goblin assassin who is tasked with reaching the Tower of Akenash and stealing a valuable, magic amber. The title was created by Cyanide studios, the creators of many cycling games, the Blood Bowl series and the Of Orcs and Men RPG. The protagonist of the game is Styx, a character known from Of Orcs and Men. The title is an action game focused on sneaking up and silently eliminating enemies. The main weapon is a dagger, but Styx can also use various abilities provided by the magic amber. During the game the protagonist improves his abilities by developing himself in six different directions. In order to reach the destination, the player must travel through a series of levels that are large both horizontally and vertically. Their suggestive atmosphere, built by lights and shadows, is similar to the legendary Thief series.