Battlefleet Gothic Video Game Series
Video Games Encyclopedia by Gamepressure.com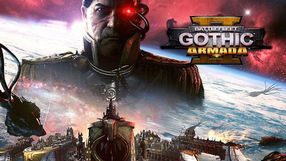 Battlefleet Gothic: Armada 2
Strategy 24 January 2019
Battlefleet Gothic: Armada 2 is a space RTS game, in which we lead space fleets to battles in the universe of Warhammer 40,000. The game lets the players take control over forces of twelve factions and focuses on the tactical aspects of war, while offering several story campaigns and multiplayer skirmishes.

Battlefleet Gothic: Leviathan
Strategy 07 July 2016
A mobile battle-strategy game set in the world of Warhammer 40,000. It is a virtual rendition of Battlefleet Gothic - a tabletop game published by Games Workshop. Battlefleet Gothic: Leviathan was developed by Grand Cauldron and offers an extensive campaign based on the stories from expansions, comic strips and novels belonging to the Shield of Baal series. Battlefleet Gothic: Leviathan follows the Tyranids' invasion of the Cryptus system, as a result of which humanity loses majority of their ships together with Admiral Julius van Avacor. The player assumes the role of his successor who tries to hold the system until backup arrives. The player participates in turn-based battles set in space and based on the rules of the original tabletop game. The pace of the gameplay here is slow, resembling sea battles. Taking into account both the advantages and disadvantages of different ships having their individual features and weaponry is the key to achieve success in battle. In the campaign, the player is free to pick a side, choosing either the Empire or the Tyranids. Subsequent races and missions are added over time in post-release updates.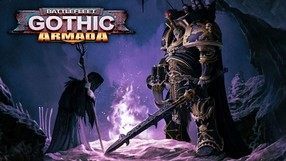 Battlefleet Gothic: Armada
Strategy 21 April 2016
A space real-time strategy game set in the popular science-fiction universe created by Games Workshop, initially for tabletop battle games. It was developed by Tindalos Interactive, an independent French studio known mostly for Stellar Impact. The action takes us to the war-torn world of Wahammer 40,000, where 4 powerful factions — Imperium, Chaos, Eldar and Orks — fight for dominance in the Gothic sector. The players assume control over a fleet of the chosen side. Available units include vessels of various size and purpose – from fast frigates to majestic warships. The gameplay focuses on fighting large-scale battles, during which our units and their personnel gain experience that can be then traded for new special abilities as well as enhancements for weapons, defensive systems, and the like. The game offers attractive graphics powered by Unreal Engine 4.