Remothered Video Game Series
Video Games Encyclopedia by Gamepressure.com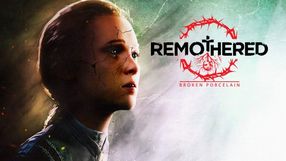 Remothered: Broken Porcelain
Action 13 October 2020
Remothered: Going Porcelain is a continuation of the 2018 survival horror film in which players learned the story of Rosemary Reed. The Darril Arts studio is responsible for the production again.

Remothered: Tormented Fathers
Action 30 January 2018
A survival horror developed by the independent studio Darril Arts. Originally, the project was meant to deliver a remake of the classic game Clock Tower, but ultimately, it evolved into a stand-alone product. Rosemary Reed is the protagonist of the game, The woman arrives at Dr Felton's estate in order to investigate the case of his daughter's disappearance - Celeste went missing several years earlier. It soon turns out, that cultists and supernatural forces are involved, and the protagonist has to fight for her life. The experience is based mainly on exploration of the grim mansion. The in-game goals were made much harder to achieve by the presence of hunters. The protagonist can try to face them using things she can find nearby, but it is far smarter to hide from their sight or run. Throughout her journey, the protagonist learns new abilities and improves those she already has.