The Dark Pictures Anthology Video Game Series
Video Games Encyclopedia by Gamepressure.com

The Dark Pictures: Little Hope
Adventure August 2020
The Dark Pictures: Little Hope is an adventure horror by Supermassive Games. The game tells the story of several characters trying to survive the confrontation with the forces of evil, and the game is mainly about exploration and decision making.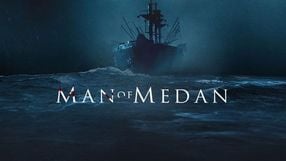 The Dark Pictures: Man of Medan
Adventure 30 August 2019
Man of Medan is a horror adventure game opening The Dark Pictures Anthology. The game tells the story of the discovery of a sunken wreck from the Second World War. The game is very non-linear and it is up to us who will survive and how the whole story will end.